Merrily Violent Safe a Crackerjack Thriller
Let's be honest. There is no reason that Boaz Yakin's Safe should work. The man behind Fresh, A Price Above Rubies and Remember the Titans has delivered up a silly scenario involving a homeless cage fighter with a murky past, the Russian and Chinese mafias, corrupt New York City cops and a 12-year-old girl with a photographic memory for numbers that is nothing less than total nonsense. It's as believable as pigs flying or fleas putting on a circus, and more than likely should be as instantly dismissible as anything I've seen in all of 2012.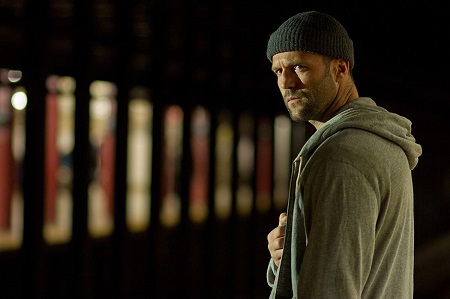 Yet Yakin's film embraces its own central lunacy. Better, it takes the time to craft a story that, within the confines of its idiotically over-the-top world, is both believable and character-driven. The mechanics make sense. What's going on fits within the confines of the narrative structure. These two items going a very long way to make this goofy action-thriller surprisingly fun and shockingly engaging.
Other than The Bank Job, and while not quite up to the same high standards set by the Guy Ritchie one-two punch of Lock, Stock and Two Smoking Barrels and Snatch, Safe is also the most entertaining effort Jason Statham has ever starred in. It is a lovingly violent extravaganza filled with dazzling set pieces that also offers up a solid story of redemption that's easy to become enamored with. The movie is an energetic hoot anchored by the actor with his usually stoic resolve, all of it additionally enlivened by solid supporting work by Robert John Burke, James Hong, Chris Sarandon, Anson Mount and Reggie Lee and made emotionally resonant in large part courtesy of the efforts of charming newcomer Catherine Chan.
New Yorker Luke Wright (Statham) is a former cage fighter with a murky past who is currently homeless thanks to the Russian Mob. About to end it all on a subway platform, he spies a young girl, Mei (Chan), being chased by gunmen working for those responsible for his current situation. Ditching suicide for revenge, he saves the child only to learn she's a mathematical prodigy wanted by the Russians, the Chinese and a group of dirty NYPD detectives he also happens to hold ties to. One thing leads to another and soon Luke and Mei find themselves battling for survival, the secrets the youngster possesses ascending all the way inside the New York Governor's (Sarandon) mansion.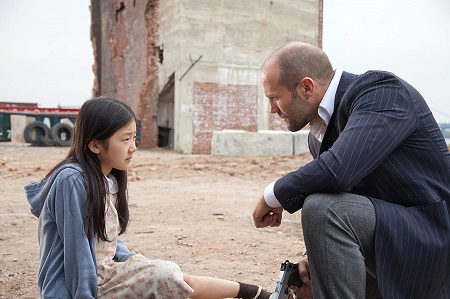 As I said, it's undeniably silly stuff. It's also way too reminiscent of the 1998 Bruce Willis misfire Mercury Rising, only here we have a sarcastic Asian girl taking the place of a shy, monosyllabic autistic boy. But Yakin knows what he's doing. He feels comfortable in this world he's crafted, relying way more upon character and emotion than on what looks cool or could lead to the niftiest acrobatic trick. Once I got used to his aesthetic, once I became okay with what it was he was doing, the director's kick-ass little story worked for me, and much like Andrew Davis' Code of Silence of John Badham's Blue Thunder, a pair of 1980's B-grade action thrillers that hold up remarkably well, I lapped this violent little whirligig up much more greedily than I probably should admit.
Does that make Safe a great movie? Heck no. But it is fun, a ton of it, and I'm hard-pressed not to believe those eager to experience a thriller such as this won't have anything less than a blast of a time watching it. Yakin has crafted the type of cartoonish action extravaganza John Woo used to be able to pull off his during his Hong Kong days, and for those in the know if that isn't high-praise I'm not entirely sure what else I could say that would be.
Film Rating: 3 (out of 4)