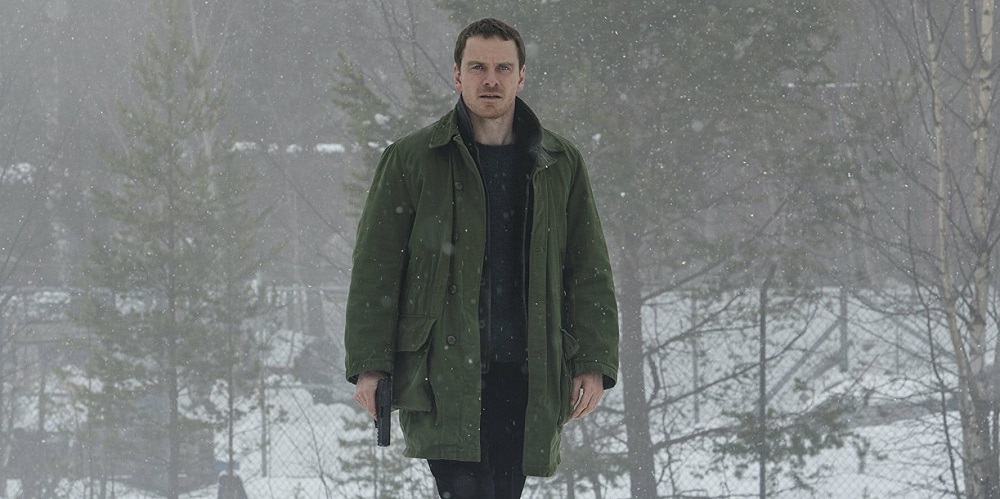 2017's BIGGEST DISAPPOINTMENTS
I'm honestly not in the mood to do a list of the worst films I saw last year. Instead, I thought I'd do something a little different and highlight ten films I felt were 2017's most disappointing. Obviously, most of these are pretty bad. They're just not Transformers: The Last Knight or Diary of a Wimpy Kid: The Long Haul bad, not that this is much in the way of a compliment. Without further ado (and still in alphabetic order):
American Assassin (d. Michael Cuesta)
Other than one brief moment of co-star Michael Keaton in all his crazed, lunatic, wide-eyes glory, American Assassin turns out to be as unrelentingly second-rate a spy-versus-spy espionage thriller as any this side of the direct-to-DVD market, wasting great source material from author Vince Flynn in the process.
Baywatch (d. Seth Gordon)
Is it a surprise that Baywatch is bad? No. Not really. Is it a surprise it ends up being as obnoxiously unfunny as it eventually proves to be? Yes, actually, because a comedy featuring the likes of Dwayne Johnson, Zac Efron, Alexandra Daddario and Priyanka Chopra has no business being quite this terrible. None. At All.
Beauty and the Beast (d. Bill Condon)
Unrelentingly pedestrian cash grab where Disney remakes another one of their animated classics only does so by creating a carbon copy of the original that's content to pander to an audience's most basic desires with absolutely no wish to make a case for existing in its own right. Be our guest? Be our prisoner to mediocrity is more like it.
The Dark Tower (d. Nikolaj Arcel)
The Man in Black and The Gunslinger, the immortal Roland Deschain, face off in this adaptation of Stephen King's best-selling fantasy/sci-fi/horror/western series, acclaimed director Arcel failing to find a way to make any of this supernatural nonsense make a lick of sense while wasting the talents of perfectly cast stars Idris Elba and Matthew McConaughey in the process.
Downsizing (d. Alexander Payne)
Daring, controversial and ambitious, Payne's latest social satire is a commentary on hot topics ranging from consumerism to racism to overpopulation to climate change, much of what it is trying to say needing to be said. Only problem? The movie is so disjointed, unfocused and underdeveloped none of what it is talking about comes through with anything approaching clarity. Some clever visuals, though, so there's that.
Ghost in the Shell (d. Rupert Sanders)
So, remaking a classic anime with a Caucasian lead who actually turns out to be a resurrected Japanese young woman planted into Scarlett Johansson 's body with a grief-stricken mother living alone in a middle class Neo Tokyo neighborhood turns out to be a bad, not to mention unbelievably racist, idea? Yeah. Didn't see that coming. Let me hide my disbelief.
The Glass Castle (d. Destin Daniel Cretton)
Cretton reteams with his Short Term 12 star Brie Larson for an adaptation of Jeannette Walls's best-selling memoir and the results are sadly less than stellar. Meandering, melodramatic and facile, the film is only made endurable thanks to the performances of its stellar cast, especially the one given by Larson's fully invested co-star Woody Harrelson.
The Mountain Between Us (d. Hany Abu-Ass)
The moment when this exhilarating, undeniably tense survival drama suddenly turns into a syrupy romance drowning in treacle was one of the worst theatrical experiences I had the misfortune to experience in 2017. For a movie revolving around two plane crash survivors traipsing through snow covered mountains in order to survive, probably not a good idea to take the cliché of "falling off a cliff" so gosh darn literal where it came to the story's more supercilious narrative constructs.
The Mummy (d. Alex Kurtzman)
May the potential of Universal Pictures' planned "Dark Universe" rest in peace, the resurrection of classic movie monsters like Frankenstein's Creature, The Wolf Man, The Creature for the Black Lagoon and The Invisible Man completely destroyed all thanks to this unfocused, idiotically incoherent Tom Cruse vehicle.
Queen of the Desert (d. Werner Herzog)
An intimate biography of pioneering British archaeologist, cartographer, writer, photographer, spy and explorer Gertrude Bell? Directed by Herzog? Starring Nicole Kidman? This movie just has to be marvelous, right? Sadly, no, it does not, this whole movie stranded in a narrative desert it simply cannot seem to escape from.
The Snowman (d. Tomas Alfredson)
Dear Mr. Filmmaker, I gave you terrific source material, a stellar cast and an award-winning creative team. How again did you end up making a movie this astonishingly unwatchable?
DISHONORABLE MENTIONS
All I See Is You, The Assignment, The Axe Murders of Villisca, The Boss Baby, Below Her Mouth, The Bye Bye Man, The Crucifixion, Daddy's Home 2, Darkness Rising, Death Note, Diary of Wimpy Kid: The Long Haul, Everything Everything, Father Figures, Fifty Shades Darker, Flatliners, Friend Request, Gold, The Great Wall, Kidnap, Kingsman: The Golden Circle, Lycan, Message from the King, Pirates of the Caribbean: Dead Men Tell No Tales, The Promise, Rings, Sleepless, The Space Between Us, Transformers: The Last Knight, Wish Upon, Wolves
– Portions of this feature reprinted courtesy of the SGN in Seattle