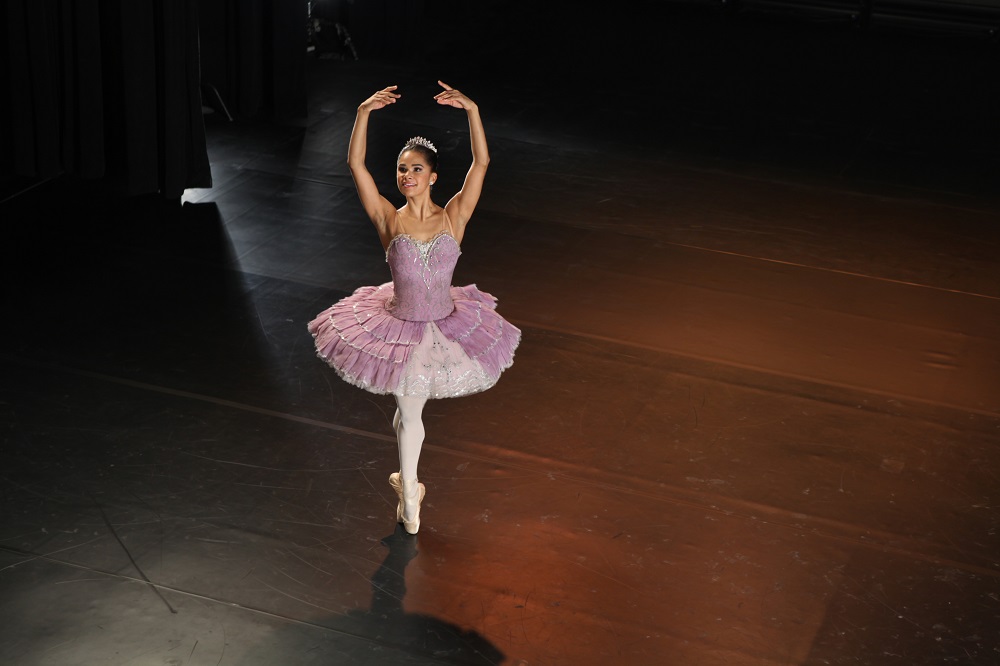 Misty Copeland's Ballet Tale Worthy of a Look
In 2007 Misty Copeland became only the second female African American soloist at New York's prestigious American Ballet Theatre (ABT) in its long and storied history, the first in over two decades. Turning heads and on the rise, internationally renowned choreographer Alexei Ratmansky spotlighted her as the principal in a new staging of Igor Stravinsky's "Firebird" in 2012, cementing Copeland's status as one of the best ballet dancers in the world.
What no one knew was that the gifted dancer was dealing with a leg injury that would end up requiring surgery that, if not successful, would put her career in jeopardy. Nelson George's documentary A Ballerina's Tale spends the majority of its running time chronicling Copeland's two-plus year recovery while also attempting to dig a little deeper into the ballet world's reticence to put minority dancers, no matter how talented they might be, center stage. It follows her into the doctor's office for the initial consultation and to long painful hours of rehab where she questions whether or not she'll be able to fully recover, all of it culminating with her triumphant return to ABT becoming the first woman of color to portray Odette/Odile in Pyotr Ilyich Tchaikovsky's "Swan Lake."
Running less than 90 minutes, the first half of the film is exhilarating. It introduces Copeland, shows her in all her magnetic and charming glory. It celebrates her talents, while also mixing in interesting and informative interviews with those who know most about the ballet world, all of it combining to produce a portrait of an amazing artist worth knowing about. I found myself falling in love both with the dancer as well as the documentary itself, George doing an excellent job of mixing in a variety of voices and elements that are all flat-out wonderful.
But a little into Copeland's recovery from bone surgery the film oddly becomes less and less thought-provoking as it continues along. The movie is never bad, mind you, the whole thing an enjoyable experience all the way through. But it's hard not to imagine what could have been, so many moments during the second half where a few more minutes here, an extra ounce of footage there, all could have easily transformed this into something special. Copeland's 2014/2015 return to excellence is given particularly short shrift, and it strikes me as odd that the most triumphant portion of the dancer's story is for some reason glossed over so conspicuously.
Thankfully, George's ace in the hole is his subject herself. Copeland is captivating, oozing talent and charisma in equal parts. I couldn't take my eyes off of her, not during our initial introduction to the ABT dynamo as a teenager, to her putting in the work preparing for her star-making turn in "Firebird," to her painstaking rehab, to her glorious return taking part in a small New York showcase where she blissfully regains lost confidence. Through it all Copeland manages to become larger than life, yet also distinctly human, making her easy to be amazed by, yet equally effortless to relate to, and those type of reactions are certainly nothing to scoff at.
A Ballerina's Tale might not be a great documentary, never achieving the same level of perfection as its subject so often does dancing across the staged, but that doesn't make it any less enjoyable. Still, I can't stop wondering what might have been had George dug just a tiny bit deeper, Copeland's amazing story deserving of a fuller, more complex telling, one I can't help but hope happens sooner rather than later.
Film Rating: 3 (out of 4)