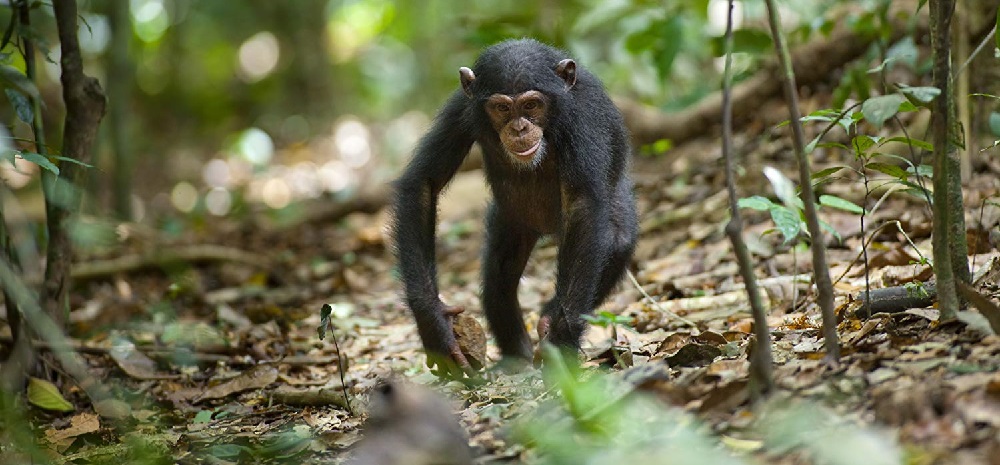 Disneynature's Chimpanzee Climbs High
Chimpanzee marks Disneynature's fourth release in as many years, Earth, Oceans and African Cats being the previous three. While lacking the grandeur, spectacle and overall magnificence of Oceans, for my money this effort by directors Alastair Fothergill and Mark Linfield, who previously joined forces on Earth, might just be the most entertaining release by the ecologically minded arm of Walt Disney Pictures yet.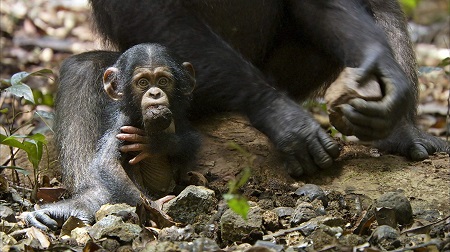 Not the best film, mind you, I think it still goes without saying that Oceans is the one I'd choose to fit that particular bill. But it is arguably the most fun to watch. Chimpanzee dives into the lives of its titular characters with immersive ease, granting viewers a look at the species unlike any I think I've ever had the good fortune to see before. In a suitably family-friendly way (Disney has been offering up these 'True-Life Adventures' since 1948, after all), I feel like I learned something while watching the film, exiting the theatre pondering all that I was shown in a way I didn't anticipate being able to do beforehand.
Granted, like all Disneynature production, and much like all Disney True-Life Adventures, one must deal with the juvenile storytelling the studio always seems insistent on pushing onto these features (Earth and Oceans being the exceptions to this rule). Here we get to know a baby chimp named Oscar, his caring mother Isha, the group's wise and powerful leader Freddy, and the dangerous leader of an enemy clan, Scar, so named for obvious reasons. Tim Allen's narration is suitably cutesy, his comedic air only diminishing when drama or tragedy strike. This can get a bit overbearing for older members of the audience, and one wonders what the movie might have been like had Fothergill and Linfield dispensed with any sort of narration or attempts at storytelling altogether and let the images they were lucky enough to capture out in the wild speak for themselves.
Still, Allen's narration isn't all-bad, and there are segments of it where it's hard to image events without his vividly succinct voiceover. A sequence where Freddy's band tracks and hunts a group of smaller monkeys is intensely realized, while the film's signature moment where one parent is tragically lost and a new one is miraculously discovered is beautiful in its emotional restraint. I was held shockingly spellbound, little Oscar's travails hitting home in ways that took me by surprise.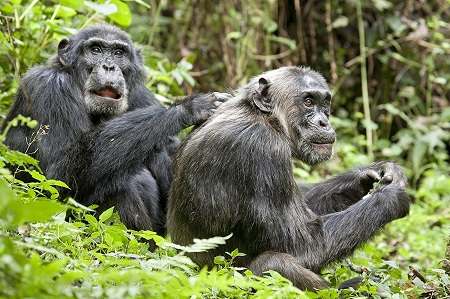 Filmed over a number of years in The République de Côte-d'Ivoire's Taï Forest, this is a spectacular visual achievement. Some of the time-lapse images are extraordinary, while the way Fothergill, Linfield and their talented team of cinematographers race through the treetops with the chimps is astonishing. There are a number of breathless sequences, and while the film does repeat itself at times, that doesn't make any of the images any less astonishing.
The documentary can be a little silly, and it does talk down to the adult members of the audience every now and then in order to make things clear for the younger viewers. But overall Chimpanzee did a fine job of transporting me right into the center of the rain forest. I felt like I was there with Oscar, Freddy and the others, that I was sitting next to them as the cracked nuts, climbed trees or defended their territory from invaders. Most of all, I felt like Fothergill and Linfield taught me something, gave me information about chimps and their world I hadn't known beforehand, and if Disneynature keeps delivering like this here's hoping this line of True-Life Adventures doesn't come to an end anytime soon.
Film Rating: 3 (out of 4)