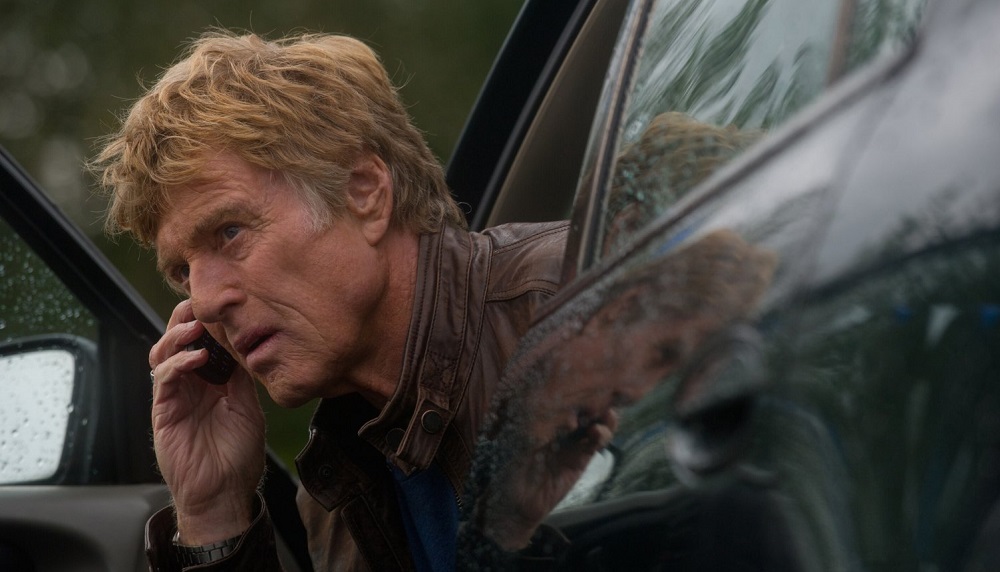 Handsomely Crafted Company Entertaining if Unoriginal
Sharon Solarz (Susan Sarandon) has been arrested. Thirty years after her involvement in the robbery of a Michigan bank that inadvertently led to the death of a guard, the former Weather Underground operative, currently living as a suburban wife and mother, has found herself in handcuff, FBI Special Agent Cornelius (Terrence Howard) taking special pride in the taking of her into custody.
Thing is, she was on her way to turn herself in, deciding now was the time to meet with authorities and discuss just how involved she was in the actual robbery. What she did not intend, what she did not expect, was that young Albany, New York journalist Ben Shepard (Shia LaBeouf), at the urging of his beleaguered editor Ray Fuller (Stanley Tucci), would be drawn to her story like a dog in heat. Understanding the value of what the chronicling of her capture could mean for his career, getting how it get skyrocket him into the national consciousness if he could somehow find her supposed co-conspirators, the reporter starts digging like he's never dug before, publishing half-truths into complete stories long before has full understanding of them.
Enter Albany public interest lawyer Jim Grant (Robert Redford). His much younger wife recently deceased, the single father of 12-year-old Isabel (Jackie Evancho) knows he is about to be forced to make a major sacrifice. Calling the brother (Chris Cooper) he promised never to embroil inside his complicated past mistakes, he leaves his little girl in the New Yorkers' care as he races into the wilderness to right a wrong he hoped he'd have been allowed to forget. With time running out, and with Ben doggedly on his tail, Jim is on a collision course to discover the whereabouts of his ex, Mimi Lurie (Julie Christie), the truths about their complicated relationship the key to discovering just what happened at the Michigan bank three decades past.
Based on the novel by Neil Gordon and with a screenplay written by Lem Dobbs (Haywire, The Limey), Redford's latest directorial enterprise The Company You Keep is a very '70s political thriller that goes out of its way to comment on the current state of American journalism. The filmmaker eviscerates what he sees as too much corporate interference coupled with youthful malaise engendered by social media all of it culminating in the urgency to be first to report a story no matter what, even if it's inaccurate. If All the President's Men is the pinnacle of journalistic ethics rising to the top, Ben Shepard is an energetic lost, if still smart, lamb lost in a barren pasture of his own cultivating, his eagerness to be popular inadvertently subverting his intellectual curiosity to uncover the truth.
As for the other story, similarities to the Redford starring Sneakers aside, it's pretty straight-forward, and for all the star cameos (Nick Nolte, Sam Elliott, Richard Jenkins, Brit Marling, Brendan Gleeson, Anna Kendrick and Stephen Root all fill key supporting roles), it isn't a surprise where things are heading. Grant's quest is a familiar one, and while his ultimate reasons for seeking out Mimi are a interesting, it's not exactly a shock if the viewer has put the pieces together long before their climactic conversation solving the 30-year-old mystery ever takes place.
While the portion of the film commenting on today's standards of journalism can be a little heavy-handed, and while the actual suspense-thriller-mystery sections are less than original, I still found myself enjoying The Company You Keep pretty thoroughly. Redford's confident, effortless handling of things is impressive, and where some of his recent efforts haven't exactly made the grade (The Conspirator, The Legend of Bagger Vance) or lived up to expectations (Lions for Lambs), this one comes fairly close to doing so even with a few elements working against it.
It helps that the cast is aces. Better, Dobbs has given them all something to do, and even if screen time is brief all of them, every single one, still manage to give their respective characters a level of memorable dimensionality I continually responded to. Additionally, both Grant and Shepard are worthy protagonists, Redford and LaBeouf bringing each man to life with an stimulating vitality I couldn't resist.
The Company You Keep is far from perfect, and I think with maybe one more rewrite Dobbs could have crafted something that rose to the same heights as his work for Stephen Soderbergh has in the past. Still, thanks to Redford's expert craftsmanship (as always, the director/star has assembled a crackerjack technical team, the movie looking and sounding terrific) and featuring solid performances by all involved, I enjoyed this film. While not as prescient as it thinks it is or as twisty as I imagine the filmmakers hoped it would be, the tale intelligently being spun is still fairly solid, making it an old school political thriller worth checking out.
Film Rating: 2½ (out of 4)