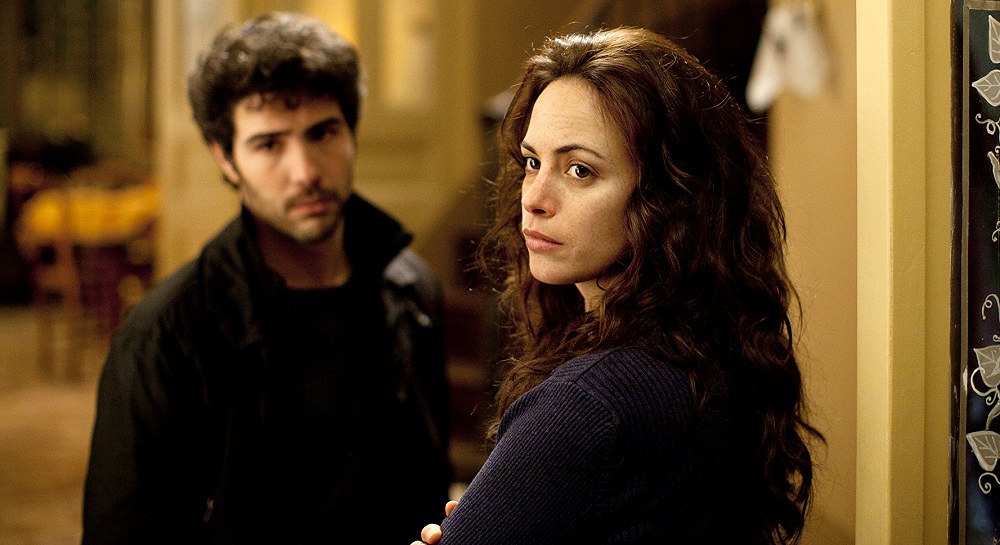 Emotionally Astute Past a Journey into Familial Pain
If you've seen Asghar Farhadi's Academy Award-winning A Separation, than you know going into his latest drama The Past (Le Passé) that as mundane and as typical as things might look on the surface swirling underneath what is initially visible is a maelstrom of emotional devastation. A familial mystery of regret, lies, love, longing and desire, the movie is a reserved marvel of human understanding that builds to a striking conclusion of poignant majesty, the truths being explored not so much surprising as they are heartrendingly universal.
Ahmad (Ali Mosaffa) has come to Paris to finalize his divorce with estranged wife Marie (Bérénice Bejo). They've been separated from one another for four years, so the pain of their union coming to an end has dulled substantially over that time. But that doesn't mean Ahmad is any less surprised when he discovers Marie is in a fairly serious relationship with Samir (Tahar Rahim), his shock only amplified when she insists he stay with them in their home instead of checking into a hotel.
He lands inside what can only be described as a human hornet's nest, the cacophony of noise and recriminations running throughout the household startling. This is most obvious as it concerns 16-year-old daughter Lucie (Pauline Burlet), a youngster so upset at her mother she can barely stay more than a few minutes inside the same room with her. Marie asks Ahmad if he wouldn't mind getting to the bottom of what is going on, hoping he'll use his tools as a successful psychologist to help facilitate peace and tranquility back into her household.
The Iranian filmmaker doesn't believe in excess, doesn't like to wallow in melodramatic histrionics. Instead he allows emotions to bubble forth with a natural, sometimes debilitating, grace that's often heavenly. While red herrings abound in Ahmad's quest to ascertain the truth, the reality is that no one here is entirely innocent or free of blame, the ties binding these disparate family members together more insidiously concrete than they initially appear.
Unlike A Separation, some of the seams connecting things together do show somewhat, plot points hinting at child abuse and neglect a little more obvious and heavy-handed than necessary. But the intricacies of Farhadi's screenwriting are still rather wondrous, the final third of the film a master class of narrative plot dynamics that are exhilarating. The filmmaker held me in the palm of his hand, the shattering nature of the emotions being shared capturing me body and soul.
Bejo is genius. There's a reason she won the Best Actress prize over Blue is the Warmest Color dynamo Adèle Exarchopolous at May's Cannes Film Festival, her performance as Marie never what you expect it to be, the actress going to places of startling depth I found dazzling. She does remarkable work with zero artifice, never taking the easy way out and in the process delivers a vibrant, lived-in portrait that allows the simplest act to speak with oceans of truth. It's masterful stuff, proving Bejo's Oscar nod for The Artist was far from a fluke and that many more instances of dramatic brilliance are sure to be coming from her in the very near future.
But she isn't the only one who is extraordinary. Mosaffa, Rahim, Burlet and young Elyes Aguis (portraying another one of Samir's children) give first-rate, exquisitely intricate performances, all of them coming together as a single unit to make sure the themes hidden within Farhadi's script come to vivacious life. Mosaffa, in particular, is glorious as the investigative ex-husband-to-be, his culpability in what is going on not immediately apparent yet still brought forth with remarkable clarity when things ultimately come to a head.
Farhadi is fast becoming one of the most gifted dramatic storytellers of our time. He produces films that feel immediate, existing in the here and now in ways that are naturally refined and intimately authentic. If The Past doesn't quite rise to the same heights of A Separation that doesn't make it any less stupendous, and at the end of the day this is another motion picture worthy of every bit of the acclaim that's already come its way.
Film Rating: 3½ (out of 4)