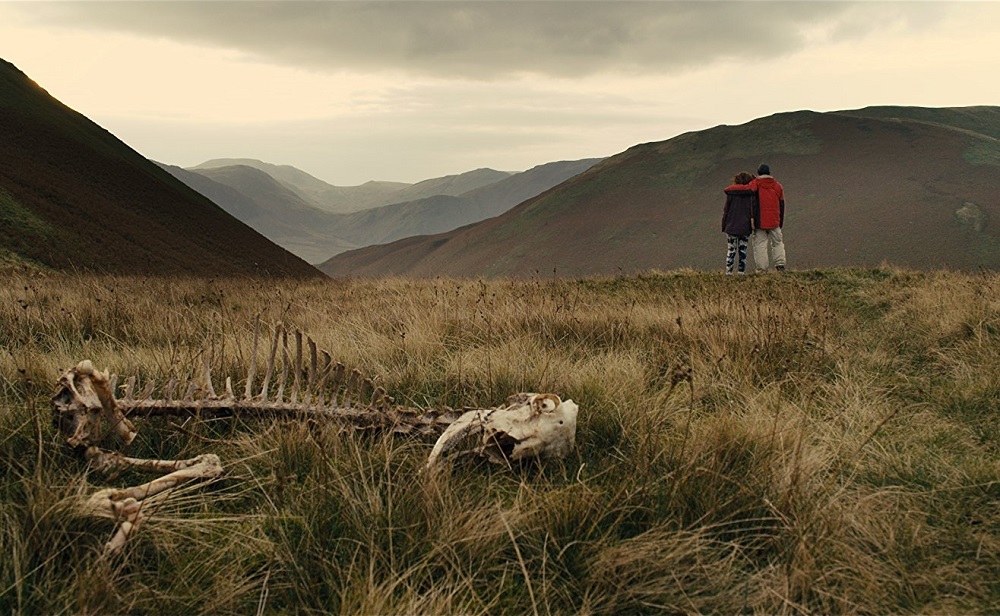 Grizzly Sightseers a Satirically Twisted Gem
Considering the man behind the camera is Down Terrace and Kill List impresario Ben Wheatley, you sort of know going in that Sightseers isn't going to be your typical misbegotten road trip romantic comedy. On the surface the clichés are all there as the story follows quietly lonely Tina (Alice Lowe) as she breaks out of her shell, as well as out of the shadow of her domineering mother Carol (Eileen Davies), by agreeing to go on a caravan trip with boyfriend Chris (Steve Oram). Mishaps ensue out on the road, the pair drifting more and more into one another's arms as things systematically fall to pieces.
But the mayhem that transpires isn't exactly easy to anticipate, Chris something of a maniacal sociopath while Tina is so sheltered and unsure of herself she ends up looking at many of his more murderous acts as dramatic romantic gestures worth swooning over. The movie is like Two for the Road crossed with God Bless America with a serious dose of Serial Mom thrown in for good measure, the resultant motion picture a devilishly sinister observational satiric enterprise that's as sweet and as sentimental as it is out for the viewer's blood.
Originally, stars Lowe and Oram had meant their scenario for television but for obvious reasons they discovered their ideas to be a tough sell. They quickly refashioned them into a screenplay and took them to Wheatley, and I can't think of a more qualified filmmaker than he to bring all of this freewheeling bloodily disturbed nonsense to life. With an assist from frequent Wheatley collaborator Amy Jump (who gets an additional material credit), the resultant motion picture is a smartly spirited evisceration of modern mores and attitudes, and even if the tone is decidedly British, the universality of what is being stated is still impossible to miss.
Things begin innocuously enough, the mayhem starting before the pair have even hit the road. As for the first murder, the way it is presented is so blasé, so humdrum, it's almost as if it doesn't even happen at all. But things quickly escalate and it begins to take less and less for a potential victim to do something deemed uncouth or improper in the eyes of Chris and Tina. It's all fairly horrible and yet most of the time it's hard not to relate to why the roadtrippers's dander has been raised to such a fevered pitch, making for an uncomforting dichotomy fitting the tone and purpose of the material nicely.
The movie doesn't have the same visual mystery or ingenuity of Wheatley's stupendous Kill List, and the characters for obvious reasons aren't especially deep. Additionally, some of the targets grow increasingly obvious as things progress to their somewhat inevitable conclusion, Lowe, Oram and Jump not necessarily aiming as high as during the last third of the picture as they do during its initial acts.
But Sightseers is exceedingly funny start to finish, producing numerous laugh out loud moments that took me by surprise. Lowe and Oram are a great pair of understated hams, their outlook on the killing spree whimsically unexpected and, in its own dysfunctional way, kind of oddly wholesome. This movie shows once again that Wheatley is an inspired talent willing to bend genre to his will, this cult favorite in the making a sick and twisted gem overflowing with gory inspiration that drips from every single one of its razor-sharp comedic claws.
Film Rating: 3 (out of 4)