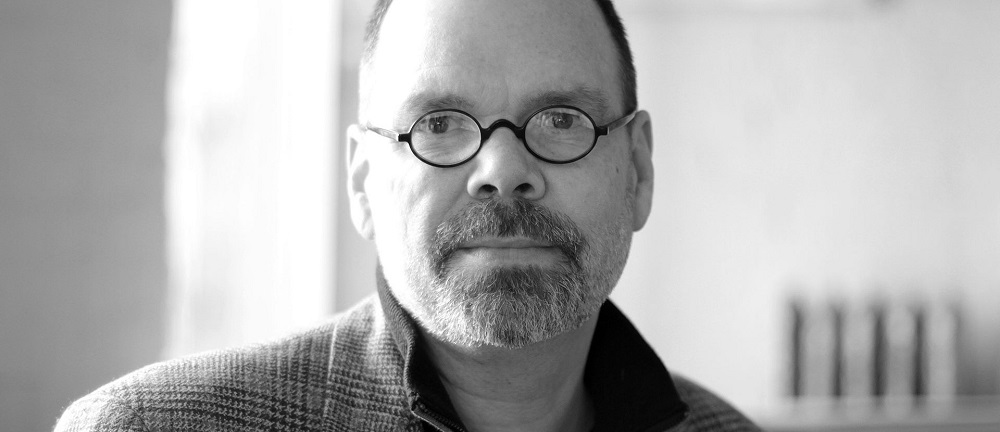 a SIFF 2012 interview
Now is the Time
Journalist David France talks How to Survive a Plague

Award-winning journalist David France has been covering the AIDS crisis for 30 years. He knows the battle inside and out as he was there from the start, writing for small LGBT publications before seeing his work published in The New York Times, Newsweek, GQ and New York Magazine. He's used this three decades of knowledge to craft his documentary How to Survive a Plague, the movie using archival footage and materials to document the AIDS crisis along with the grassroots pioneers who helped bring the battle into the mainstream.
"There's something about telling this story now," says France. "It feels like it is really resonating. The total cultural concept of individual freedom, standing up to authority, that has given [this story] new life it seems. I started editing this film before the Arab Spring in March, before Occupy Wall Street, before any of the big cultural grassroots events started taking place. Watching them, there are such echoes of what happened back then. It's getting clearer and clearer as events unfold.
"There's a meme out there that AIDS is about an unmitigated massive tragedy. It's only about death and loss. That's what seems to be at the forefront of hearts and minds. But I was there. I saw what was going on. That was only half the story. There was also this tremendous outburst of creative activity that transformed America. And the world, if we're being honest, this surge of grassroots activism affecting people across the globe."
The filmmaker was in town for a showing of his film during last summer's Seattle International Film Festival. We sat down for a wide-ranging conversation covering both his documentary and the historical significance of the movements the crisis inspired. He does not see this as wholly terrible, a truth which might catch some by surprise.
"I started saying a long time ago that a lot of good came out of the AIDS epidemic and people always give me a funny look when I do," laughs France. "But it did. I think that fact is undeniable. If you look at the film, so much of the story is the legacy of these gay activists, like with ACT UP! and the Treatment Action Group. What they did was thrilling. It was thrilling to watch. It was thrilling to cover. It was thrilling to be a part of. They knew what they were doing had tremendous and lasting impact."
"For the gay community, this was really the first time they took action on such a massive scale. It really set the model for how the community would confront future obstacles. It showed the community how they could make a real difference in people's lives."
France and his team went through over 700-hours of archival material in order to assemble the film, a feat he admits fell on the daunting side of the ledger. "It was difficult," he chuckles. "I have to say it did weigh on me. It took over a year-and-a-half to wade through all of it!
"The interesting part, though, was that I always knew what story I wanted to tell and had thought it would just be about finding the proper footage to fit that narrative. What I discovered, however, is that what I found was so much more in-depth and surprising than anything I could have imagined. It was funny and sad and heartbreaking and inspiring and uplifting, making the experience of going through [the material] far more rewarding than anything I've ever been involved with. I mean, I was there, covering these events with my notepad, and even I was shocked and surprised by much of what we were looking at. It was a year-plus of pure discovery."
He's assembled the doc like a suspenseful procedural, taking a page out of the playbooks for films like All the President's Men or Call Northside 777. He plays some events close to the vest, leading to a reveal at the end that's led to rapturous applause from many first-time viewers.
"People do cheer," states France proudly. "We've taken the film to a few different festivals now and people do cheer at the end when many of the people they've gotten to know through all this archival footage finally make an appearance and begin speaking for themselves. I wanted to tell a story about AIDS because I knew it was there, but I ended up telling a story of courage, survival and activism that transcended anything I could have hoped for. This was a story of heroes, and they really earn that applause from the audience. They deserve it."
But is this just a trick? Nothing more than a conceit to build suspense? Would having surviving members of these events speak for themselves early on have changed the emotional calibrations of the motion picture?
"It not really a trick," he explains. "I wanted to tell a story that was emotionally true, and these people didn't know how heroic what they were doing would turn out to be. For them, they had to believe they were all going to die. There was no other way to look at the situation.
"That any of them survived that time, that any of us survived that time, was amazing. If you'd had people at the beginning of the film sitting around in armchairs talking about how amazing it was they were still here, the inherent power of their story wouldn't be there. It wouldn't feel the same way. You wouldn't experience the events in the same way they did. The story and the footage are so amazing you wouldn't want to dilute it or take away from its power by introducing the survivors right away. You have to wait. You have to showcase them and introduce who they are now only at the end after the crux of the story had already been told."
I couldn't help but wonder if many of these pioneers understood the historical impact of what it was they were doing. The director was quick with his response. "I do think they knew," says France, "which is one of the reasons I think they were documenting so much of what was going on, why they shot so much footage. No one else was chronicling it, so they had to. When they got together, very few were covering the meetings. When they did manage an accomplishment, more often than not their parts went unacknowledged. They had to record it themselves. They knew if they did not, no one else was going to. They knew what was going on. They witnessed it. They participated. They made these things happen, and only they knew what part they were playing in making these things happen.
"What I noticed, and what I noted as I was covering these events as a journalist, you see that HIV dropped them from whatever path they were originally on. Whether they were going to be an actor, or a writer, or a politician, or a teacher, the threat of AIDS knocked them off of those paths. But then you see them find their way through a new path, through HIV, and you see the politician or the activist develop and come to full power. You see Bob Rafsky, who wanted to write the Great American Novel, and you hear how his voice developed such power, such force, at the end of his life. People listened to him. He became a leader. He was for all intents a hero.
"Finding this self-actualization in spite of this dire prognosis, it's extraordinary. It's part of the historical significance of these events. It's powerful stuff. Forceful."
Still, France had to be unflinching in his documentation of these events, otherwise it's doubtful How to Survive a Plague would carry the weight it does or be so emotionally captivating. "Maybe that's the difference between a successful social movement and one that is not?" asks France. "That ability to stand back and learn from the mistakes you are making. To get on the right path, to make that difference, they had to understand the mistakes they were making. They couldn't dwell on them but they also had to know why they happened. It was the only way the movement could grow; the only way it could be successful. And they did it. We watch it happen. It's pretty stunning."
I wonder aloud what the impact of the documentary will be on current events revolving around HIV and AIDS, a crisis many choose to forget still exists. "There are 28-million people in the world with HIV who will die the same way that people die in the film because they will never have access to medication," France states with noticeable disappointment. "That's heartbreaking. More frustrating is that it is really only a matter of political will to get those drugs out, to prioritize who gets those drugs and how.
"Then we move to the next thing, which is why don't we have a cure? What is it going to take to stabilize everybody and get them the cure? It's an exciting moment. Exciting because we can find a cure if we really want to in the near and imaginable future. The potential is there.
"I do think there are many things to be excited about, but there are also things to be upset and frustrated about. I think that it may take another bit of uprising on a grassroots level to get people these drugs and to find that cure, and my hope is that the film will show people that they can make a difference and that the battle isn't too daunting. You need that sort of grassroots involvement to push the ball forward."
– Interview reprinted courtesy of the SGN in Seattle