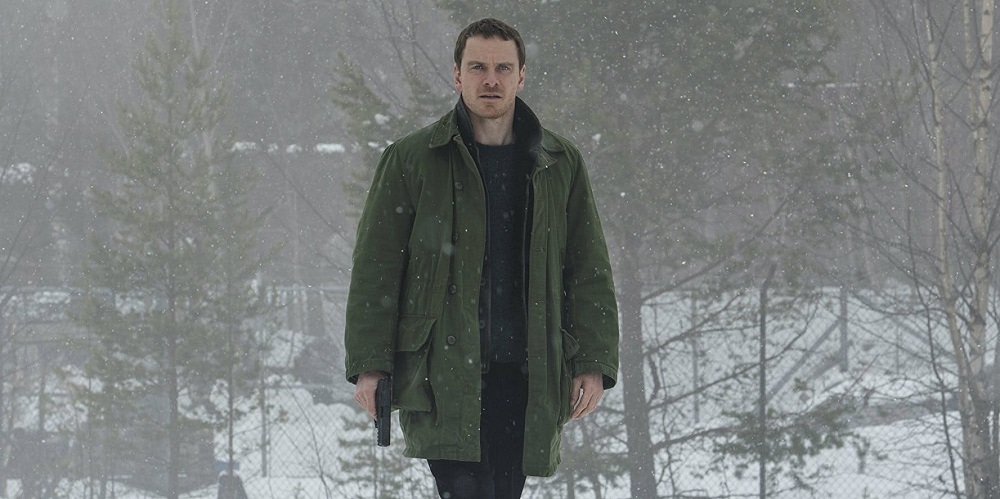 Unbelievably Awful Snowman a Frigid Waste of Time
Harry Hole (Michael Fassbender) needs a case. The legendary Oslo detective is in the midst of coming out of another week-long bender, his chronic alcoholism once again getting the better of him. Additionally, he know that his constant entering into the life of his ex-girlfriend Rakel (Charlotte Gainsbourg) and her teenage son Oleg (Michael Yates) he's potentially doing more harm than good. It also doesn't help that her new boyfriend, cosmetic surgeon Mathais (Jonas Karlsson), is always going out of his way to be nice to him, almost as if he knows there's more to the Harry-Rakel-Oleg relationship than initially meets the eye. Make no mistake, Harry needs that case to focus his mind, and he needs it sooner rather than later.
Thankfully, the detective is good at his job, and when newcomer Katrine Bratt (Rebecca Ferguson) walks into the police station, he is immediately intrigued by her keen intellect and dogged determination to solve what intially appears to be a fairly simplistic mystery. Harry realizes the young detective trainee might be onto something, this deceptively rudimentary missing persons case quickly proving to be anything but routine. There is a killer on the loose, one that is taking vengeance upon women they obviously feel has let down or damaged the children in their lives. More, this psychopath is very interested in Harry, the killer choosing to play a gruesome game of cat and mouse with the detective for reasons that are frustratingly vague.
Based on the seventh book in a series of popular mystery novels written by Norwegian author Jo Nesbø, there is no reason on the face of the earth for The Snowman to be as inept or as flat-out awful as it proves to be. Directed by the great Tomas Alfredson (Let the Right One In, Tinker Tailor Soldier Spy), with a screenplay written by the talented trio of Peter Straughan (The Debt), Hossein Amini (Drive) and Søren Sveistrup ("The Killing"), featuring behind-the-scenes work from the likes of editor Thelma Schoonmaker (Raging Bull), cinematographer Dion Beebe (Chicago), composer Marco Beltrami (The Hurt Locker) and production designer Maria Djurkovic (The Imitation Game), and listing Martin Scorsese (Silence, The Wolf of Wall Street) as one of its primary producers, how things turned out so disastrously I have no idea. What we have here are exceedingly talented craftspeople, both behind and in front of the camera, doing all they can to do their best work only to end up with nothing worthwhile to show for their endeavors. The movie is a mess. There's no other way to put it.
There are actually a handful of mysteries at play inside this calamity. Funny thing is, the most important of them, the one that involves a literal serial killer running around a frozen Norway dismembering women, the one with the psychopath toying with his chosen adversary by sending him cute little notes with unhappy hand-drawn snowmen in the bottom corner, this is the plot the film seems completely disinterested in. For a detective of such renown as Harry Hole is purported to be, the fact he could care less about catching a killer is rather odd. Instead, he proves to be very good at investigating his own chosen partner and the gruesome cold case she's been secretly scrutinizing, in the process learning that the suicide of a fellow detective eight years prior wasn't all it initially appeared to be.
So many great actors are left out to dry, all of them doing what they can to give things energy and momentum and yet infuriatingly failing to do so. Gainsbourg, Ferguson, Karlsson, Toby Jones, James D'Arcy, David Dencik, Genevieve O'Reilly and Chloë Sevigny (portraying twins, no less), all of them attempt to make an impression, each doing what they can to give their respective characters some modicum of emotional complexity, all failing no matter how hard they try. As for Fassbender, he mopes, drinks, smokes and mumbles with authority. Other than that, however, I can't say he's particularly compelling, and while in theory I imagined he'd have been perfect to portray this character, that assumption vanishes into thin air so quickly I almost wondered why I had it to begin with.
It's not worth spending a lot more in the way of time talking about all of this. Just know it is readily apparent who the killer is not fifteen minutes into the movie, an entire subplot involving J.K. Simmons as an extremely wealthy womanizing and sex-obsessed philanthropist is unintentionally hysterical and poor Val Kilmer, not seen in a big budget major Hollywood studio release since 2006's Déjà vu, is dealt such a poor hand it's a question why he was asked to play this game in the first place. Ineptly plotted, directed with far less confidence or authority than we've come to expect from Alfredson and wasting a crackerjack talent pool of actors and craftspeople that's simply staggering, The Snowman is a frigid waste of time the less said about the better.
Film Rating: 1 (out of 4)