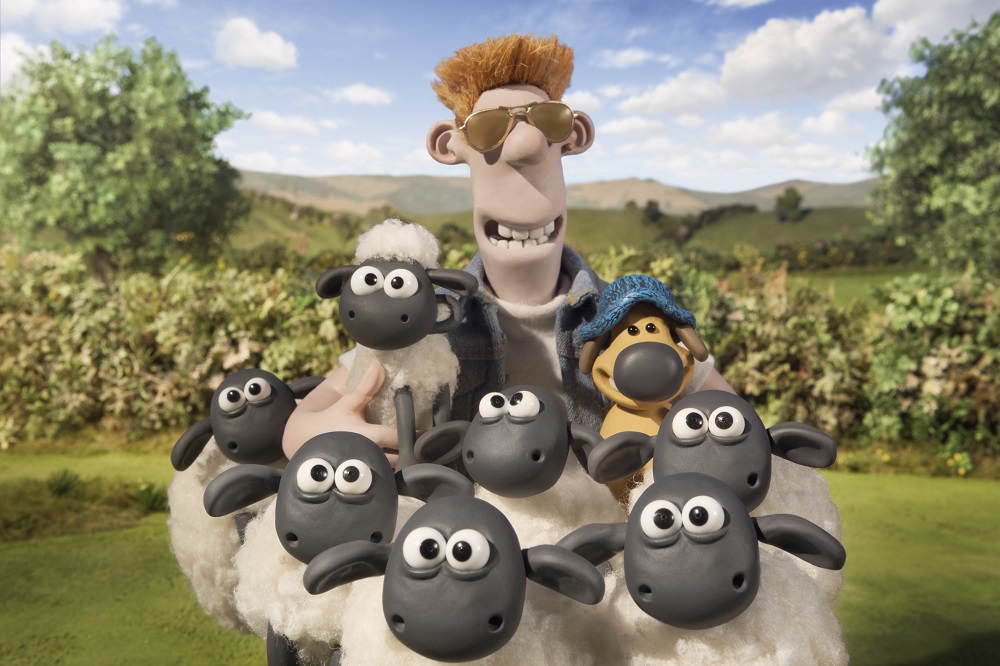 Marvelous Shaun the Sheep Sheer Animated Perfection
Shaun might be the runt of The Farmer's flock, but that doesn't make him less a leader. So when he decides it's time to take an impromptu, day-long vacation the other sheep happily follow his lead. But when their plan to trick The Farmer into a quiet slumber goes wildly haywire, it suddenly becomes their responsibility to sneak into the big city and bring their kindhearted master home. With trusty dog Bitzer on their tail, Shaun and the group do all they can to return life on the farm back to normal, a relentless animal-control officer following their every move not caring this jaunt out of their peaceful country home is done with the purest and most heartfelt of intentions.
Based on the long-running British television series, sprung from the minds working at Aardman, the folks responsible for Wallace & Gromit: The Curse of there Were-Rabbit, Chicken Run and The Pirates! Band of Misfits, Shaun the Sheep Movie is a delightful, family-friendly, stop-motion sensation that gets better and better as it goes along. A priceless gem about friendship, family and sacrifice, it's a consistently witty marvel filled to the brim with ingenious sight gags, endearingly original comedy and sublime characterizations – all of which are accomplished without any dialogue whatsoever – I absolutely adored. In short, it's sheer perfection, and I'm not at all sheepish trotting out such an obvious pun as that in order to say so.
Shaun originally appeared in the Oscar-winning short film A Close Shave, Nick Park bringing him to life alongside the cheese-loving Wallace and his smarter-than-everyone-else canine best friend Gromit. In 2007 the loveable if diminutive sheep got his own children's television series, audiences of all ages tuning in each week to see what sort of mischief he, his pals, The Farmer and dog Bitzer would get into next. Irreverent yet smart, simple yet secretly complex, each episode offers up its own idiosyncratic delight and as such it's easy to see why the program has developed such a substantial following.
But a feature film? For kids? With no dialogue? Was that something filmmakers Mark Burton and Richard Starzak really wanted to attempt? Thank goodness the answer was yes because the resulting picture is as if they watched every Jacques Tati ever made that involved the observational comedian Monsieur Hulot and thought to themselves they could accomplish much the same yet doing so substituting sheep for a curiously inquisitive Frenchman. Throw in allusions to everything from Monty Python to Benny Hill, "The Simpson" to Looney Tunes, Charlie Chaplin to Harold Lloyd, the beautifully animated adventure is a total joy that never gets old or wears out its welcome, building to a spellbindingly hilarious conclusion that had young and old alike chortling with laughter during my viewing.
I don't have a lot more to add. In many ways, the filmmakers have bravely crafted the kind of hysterically uplifting, comically inspired marvel Minions by all accounts could have been, fearlessly composing a feature-length opus for kids devoid of dialogue reliant upon visuals, sight gags and musical cues to get the job done. Kids will be mesmerized, adults will be happily amused, Shaun the Sheep Movie a marvelous piece of animated entertainment almost certain to stand the test of time and then some.
Film Rating: 4 (out of 4)