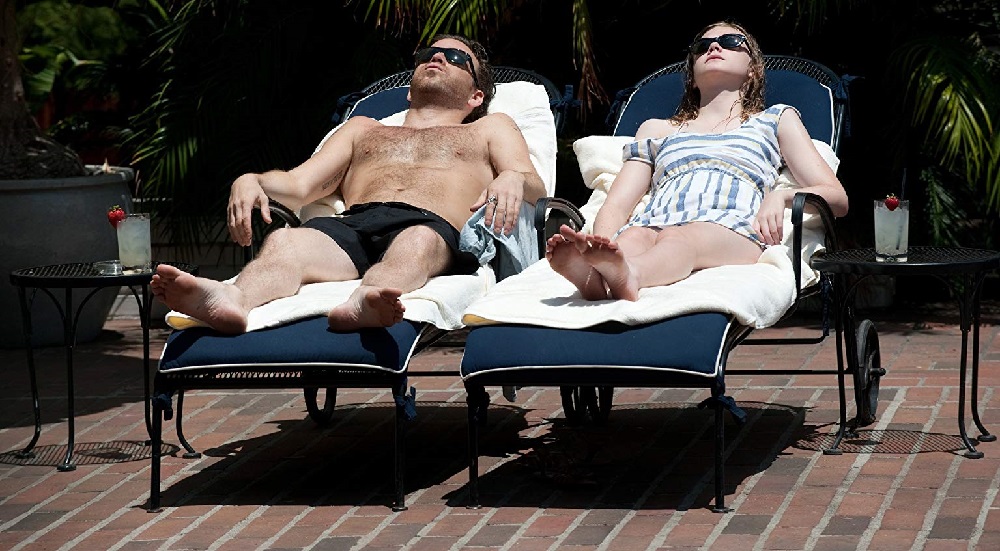 Unembellished Somewhere a Minimalist Beauty
Johnny Marco (Stephen Dorff) is a famous action star who recently broke his wrist during a drunken night partying in the legendary Hollywood hotel the Chateau Marmont. His 11-year-old daughter Cleo (Elle Fanning) visits occasionally, the two having a good time playing games, going to the skating rink and lounging by the pool. After his ex-wife unceremoniously vanishes, Marco takes Cleo with him to Europe on a promotional tour for his latest film before getting her to summer camp a few weeks later.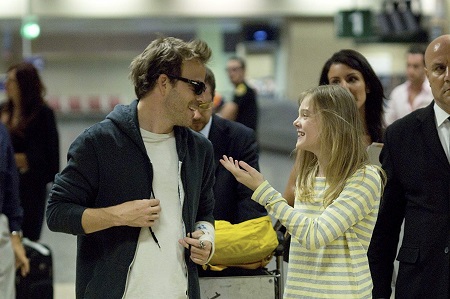 As far as a synopsis is concerned, that's pretty much it for writer/director Sophia Coppola's latest drama Somewhere. Much like Lost in Translation this is strictly an observational exercise and a stripped-down minimalist style that Michelangelo Antonioni or Jean-Pierre Melville would be proud to see emulated with such confident authority. Not much happens, not much changes, everyone living their lives and figuring things out as they move slowly along. That's it.
I find there is a simple beauty to this form of filmmaking. I was captivated first frame to last. Coppola plays each scene or sequence as if they were a snapshot of a life aloof, maybe even potentially wasted but certainly in flux. It is a hypnotic series of brief vignettes of a father trying to decide who he is and what the next step to being a better human being is, all of this seen through the eyes of a youngster wise beyond her years.
I'm not going to say there is a lot in the way of meat on these bones. Marco doesn't do much of anything. He smokes. He drinks. He watches happily as a couple of blonde strippers do their routine on portable poles right in the comfy confines of his bedroom at the Chateau Marmont. He drives Cleo around. They play Rock Band, listen to an old man sing a song in the lobby and make breakfast together. He goes on press junkets. He gets a full workup at a special effects studio to prepare for a future role.
This can be frustrating. There were times I wanted to yell at the screen and force Marco to do something and not just sit there like a sack of potatoes. I wanted Cleo to tell him off, to let him know how his actions make her feel. I wanted someone, anyone, to be brutally honest with him, and the one brief instance that this does indeed happen (courtesy of Michelle Monaghan, playing his co-star in the film he's out doing press junkets for) is so shocking its purposeful suddenness almost doesn't register mainly because it comes from so far out of left field.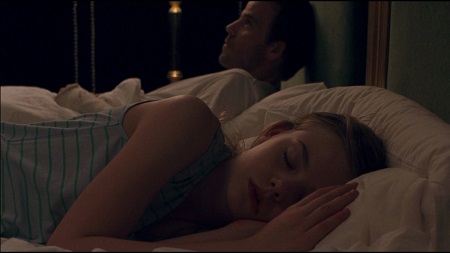 Yet all of this appears to be by design. Coppola stages her film with appealing emotional warmth and humor, things moving from scene to scene with a delectable grace that's sublime. It is all magnificently shot by the great Harris Savides (Zodiac), everything having an understated visual clarity that allowed me to virtually disappear inside the image. Both Dorff and especially Fanning are wonderful, and by the time things concluded I discovered I didn't want them to end and I'd rather have remained sitting there in the theatre watching Marco and Cleo's daily struggles to continue unfolding in front of me.
Much like September's The American this little dramatic gem won't be for everyone. It is incredibly European in structure and presentation, and the lack of anything substantive for viewers to latch onto might feel jarring to some. But audiences looking for something different, something with intelligence, grace and nerve, a motion picture that allows them to come to their own conclusions about what's going on for themselves, they will find much to love about the unembellished character-driven beauty that is Sofia Coppola's Somewhere. I certainly did. I maybe even found it to be perfect.
Film Rating: 3½ (out of 4)