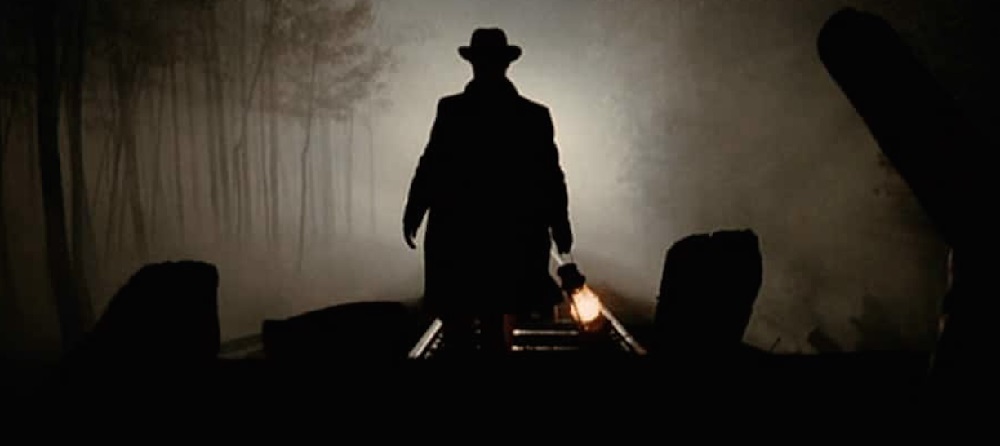 Haunting Jesse James a Meditative Marvel
Slow, uncompromising and beautifully composed, The Assassination of Jesse James by the Coward Robert Ford is not a film for the timid. Andrew Dominik's (Chopper) adaptation of Ron Hansen's acclaimed novel is long, sometimes ponderous, mostly sensational and altogether fascinating, and even if individual pieces don't always fit together, the film is still a fascinating cinematic journey that's nothing short of remarkable.
With all of that said, I sadly expect this picture to bomb with general audiences. While I would rather it were otherwise, genre efforts (in this case a western) challenging viewer attention spans and their intelligence seldom work to mass success. Even with a major star in Brad Pitt, this drama is far from an easy sit. Few guns are fired, violence (while brutal and harsh), is minimal, and the action is pretty much nonexistent. This story is about human interiors, about the ticking time bomb buried deep within the human soul and the moral devastation left behind after it explodes.
Unfortunately, we live in a world where the latest Adam Sandler brain-dead comedy is a smash hit while sensational thrillers like Zodiac, splendid fantasies like Stardust and elegiac westerns like this one die a horrific box office death. Pictures like these spur conversation and engage the senses. They spark the imagination to soar in ways that are unfathomable before watching, and that people tend to avoid them like the plague drives me nuts.
What makes this one so hard for audiences is that for a great deal of the massive running time it appears like the darn thing isn't going anywhere. Indebted to the works of Terrence Mallick, Robert Altman and, to a lesser extent, John Ford, Dominik paints pictures with his camera (in this case brilliantly shot by the great Roger Deakins), the sepia-toned musings of a 34-year-old Jesse James (Pitt) and his 20-year-old admirer Robert Ford (Casey Affleck) as ephemeral as they are opaque.
It's poetry. Pitt's performance grows in majesty as things progress, while Affleck is mesmerizing as the fame-hungry Ford. Coupled with his magnificent work in older brother Ben Affleck's Gone Baby Gone, the actor is quickly proving himself to be a major talent. Ford transforms from a star-struck fan to a murderously jealous threat, the building resentment of his idol swirling inside the young man showcased superbly in every one of Affleck's crooked smiles, sideways glances and blushing shrugs of disquieting embarrassment.
Things can amble aimlessly a bit. There are moments here are that feel more like Heaven's Gate than they do Days of Heaven, long asides focusing on side characters like Wood Hite (Jeremy Renner), Dick Liddil (Paul Schneider) and Ed Miller (Garret Dillahunt) putting question marks in places that oftentimes feel like the sentence should have ended with a period or an exclamation point. The fractious relationship between Jesse and his brother Frank (Sam Shepard) is also frustratingly evanescent, while the outlaw's seemingly picturesque family life with wife Zee (Mary-Louise Parker) isn't always given the emotional weight I felt it needed.
Yet I cannot imagine things being any different than what is showcased so magnetically up on the screen. Dominik casts a hypnotic visual spell, the picture enveloping me like a haunting fog of emotional despair. There is a willowed pain to all that transpires that's viscerally palpable, Hugh Ross' PBS-style narration giving events an air of edifying authority that's captivatingly surreal.
I can't say I liked this film all the way through. I can say I am in absolute love with every single disjointed, eerily obtuse piece all the same. Parts of Dominik's epic infuriated me, others left me twisting someplace lost outside in the cold. But this is one epic I will not soon forget, The Assassination of Jesse James by the Coward Robert Ford a meditative stunner I am certain to revisit many times in the not-so-distant future.
Film Rating: 3½ (out of 4)