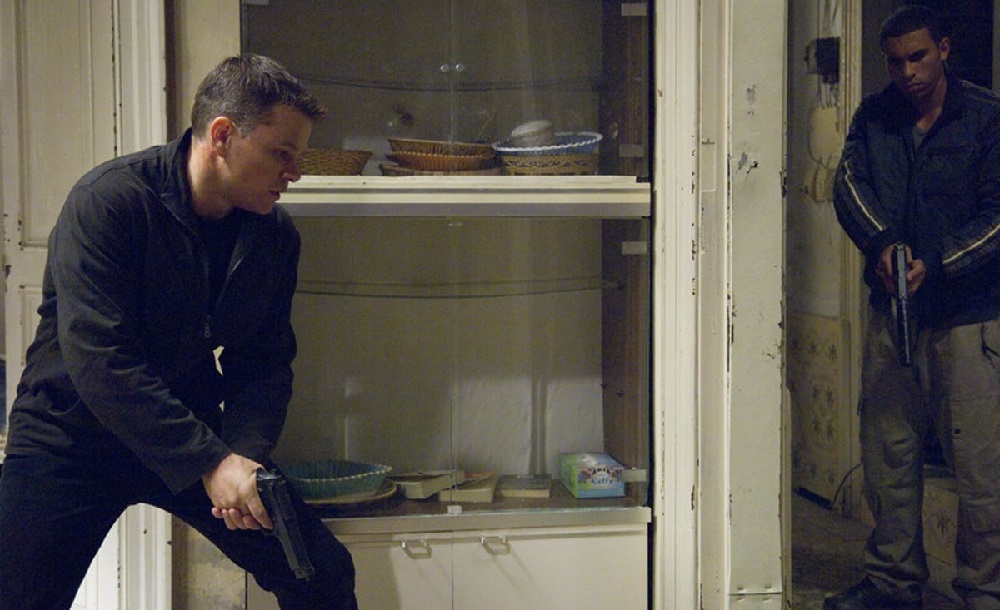 Bourne's Back and He's Better than Ever
Jason Bourne (Matt Damon) wants to know who made him what he is. He wants to discover the remaining portions of his past so he can put the demons dogging him since Marie's (Franka Potente) death in India behind him. He will anywhere he has to, heading to London, Madrid, Tangier, Berlin, Paris and New York if the trail for answers takes him there. He will keep coming. He will keep fighting. He will not stop.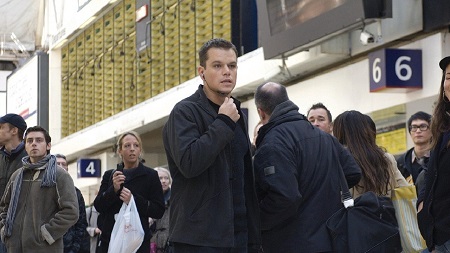 That's all you need to know about The Bourne Ultimatum, the climactic entry in the Jason Bourne saga. There isn't anything else to say. Oscar-nominated director Paul Greengrass (United 93) starts things off like a punch to the gut and then ratchets up the tension in escalating doses from that point on. The screenplay by Tony Gilroy, Scott Z. Burns and George Nolfi is a meticulously crafted corker, the cascading torrents of action and suspense all part of the complicated layering that doles out information and clues intermixed with all the gunfire, fisticuffs and screeching tires.
I'm not sure they've ever made a sequel like this one. For those that thought the last forty minutes of James Cameron's Aliens was a thrill-a-second rollercoaster or the second half of John Woo's Hard Boiled was impossible to top, The Bourne Ultimatum is 115-minutes of pure adrenaline. It is constantly pushing, moving, evolving and accelerating. It does not stop, never slows down and refuses to let the audience catch their breath. It is maybe the perfect Summer action movie.
That might be overstating things a little bit. I'm fairly positive that it is. But if this overabundance of hyperbole it's a mistake I still don't think it's that far off the mark. Damon owns this character like no one else. James Bond may have been rejuvenated by Daniel Craig and Casino Royale but they're still in kindergarten compared to Jason Bourne. This is a series of three motion pictures that have the audacity to get better as it goes along, the story becoming more intimate, intellectual, tense, exciting and spectacular as it spirals towards its nerve-wracking conclusion.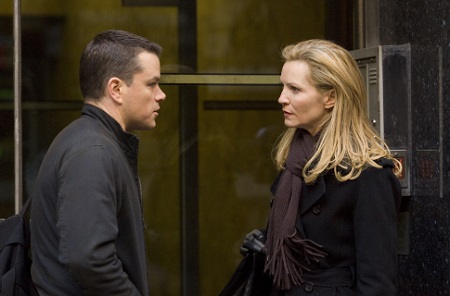 Could I nitpick? Sure I could, but that doesn't mean I'm going to. This is a movie I can't wait to see again, and then right after I get out of the theatre I'm going to turn around and buy another ticket so I can sit through it a third time right then and there. Everyone involved, from master cinematographer Oliver Wood (Face/Off), to editor Christopher Rouse (The Italian Job), to composer John Powell (Happy Feet), to actors Joan Allen, Julia Stiles, David Strathairn, Scott Glenn, Albert Finney, Paddy Considine, Edgar Ramirez and Joey Ansah are at the top of their collective game, each of them having part in making this one something special.
I'm going to leave things there. To talk about favorite moments and scenes would be taking away from the delight of discovering just how scrumptiously tense this sequel is. In what has become known as the "Summer of Sequels," Universal Pictures, director Greengrass and star Damon have thankfully saved the very best for last, The Bourne Ultimatum a knock-out stunner I've been waiting since May to see.
Film Rating: 4 (out of 4)