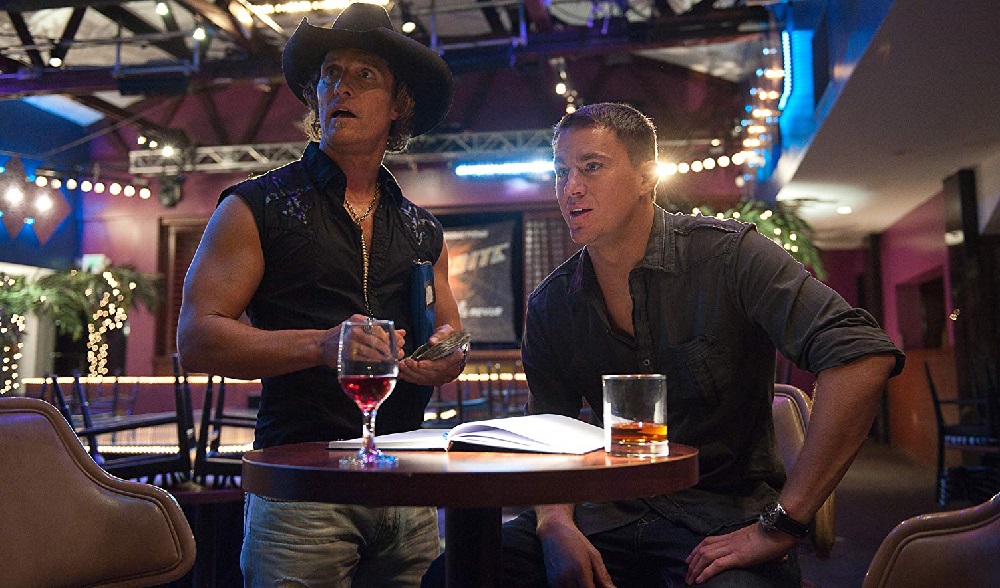 Emotionally Naked Mike Borders on Magic
Director Steven Soderbergh and producer/star Channing Tatum have delivered something special with Magic Mike. This is the type of major studio drama the likes of which seldom gets made anymore. More Last Tango in Paris than Showgirls, more Louis Malle than Zalman King, the movie is a gut-wrenching morality play that ferociously offers up more questions than it does answers. More importantly, while redemption for its eclectic cast of characters is always a possibility, the resultant emotional collateral damage that occurs to get there is poignantly catastrophic to say the least.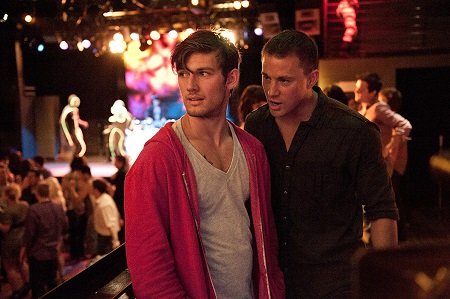 Not that this movie, partially inspired by Tatum's former life as a male stripper, written by newcomer Reid Carolin, achieves all of its goals. There is a messiness to the melodrama that didn't always sit well with me, some of the unfinished threads more of an annoyance than they likely should be. As for the final scene, it will be interesting to see how mass audiences respond to Soderbergh's sudden fade to black, one character's salvation leading to a change of heart for another that in some eyes might minimize all they've stood and fought for up until that second.
But overall Magic Mike borders on stunning. Soderbergh, already helming one of the year's best motion pictures with Haywire (which, coincidentally, features Tatum in a supporting role), orchestrates all of the action with confident enthusiasm. He shoots things with an exacting eye, once again as his own cinematographer under the pseudonym Peter Andrews. Soderbergh always seems to cut right to the emotional quick of any scene with astute authority. The movie is mesmerizing right from the first frame, the naked abandon with which the director tackles both the material and the characters frequently astonishing.
It's a simple enough plot. Mike (Tatum) is a construction worker who dreams of starting his own business designing custom furniture. He's also the city's most sought after male stripper, his 'Magic Mike' persona bringing dollar bills and beautiful women into his life, something he's not exactly unhappy about.
During one of his construction jobs he meets Alex (Alex Pettyfer), a 19-year-old slacker who's made nothing of the opportunities that have come his way. Taking him under his wing, promising the teen's outspoken older sister Brooke (Cody Horn) he'll protect him, Mike gives the lad the new moniker of 'The Kid' and teaches him the ins and outs of his nightly trade. Fueled by the prophesizing daydreams of motor-mouthed club owner Dallas (Matthew McConaughey), Alex starts slipping down a morally dangerous rabbit hole just at the same time Mike begins to realize he's ready to finally change his life for the better and start acting like an adult.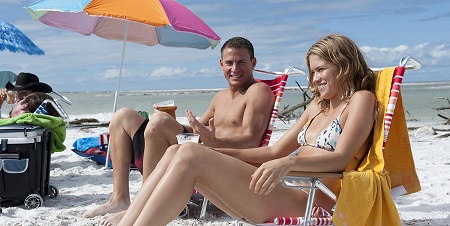 As I said, it's a simple plot. There is sex. There is dancing. There are drugs and fights and all sorts of late-night misunderstandings. But, to Soderbergh, Carolin and Tatum's credit, they refuse to dwell too much on any of these facets, going out of their way to never drown things in a facile schmaltz that would be better suited to an episode of "Gossip Girl" or "90210." The trio want something raw, something visceral, want the dialogue and the characters to open up honestly and allow for the world they inhabit to come alive as if it were happening right outside the viewer's bedroom window. There is a Robert Altman-esque quality to all of this that can be a little startling, the ways in which the drama slaps the viewer in the face purposefully uncomforting.
I'm not going to talk about the twists that take place during the final half hour, most of which are exceptional (but not all of them; a couple fall a little flat). Additionally, had Soderbergh cut to credits a half-second earlier than he does I'd probably be saying Magic Mike was destined to make my list of 2012's best films in December. Yet with this effort as well as their previous collaboration Haywire, both the director and hist star Tatum are having an incredible year. This movie is an emotionally complex rollercoaster ride overflowing in raucously euphoric highs. So many of them, in fact, I can guarantee this is one title I'm going to be talking about for the remainder of the year.
Film Rating: 3½ (out of 4)