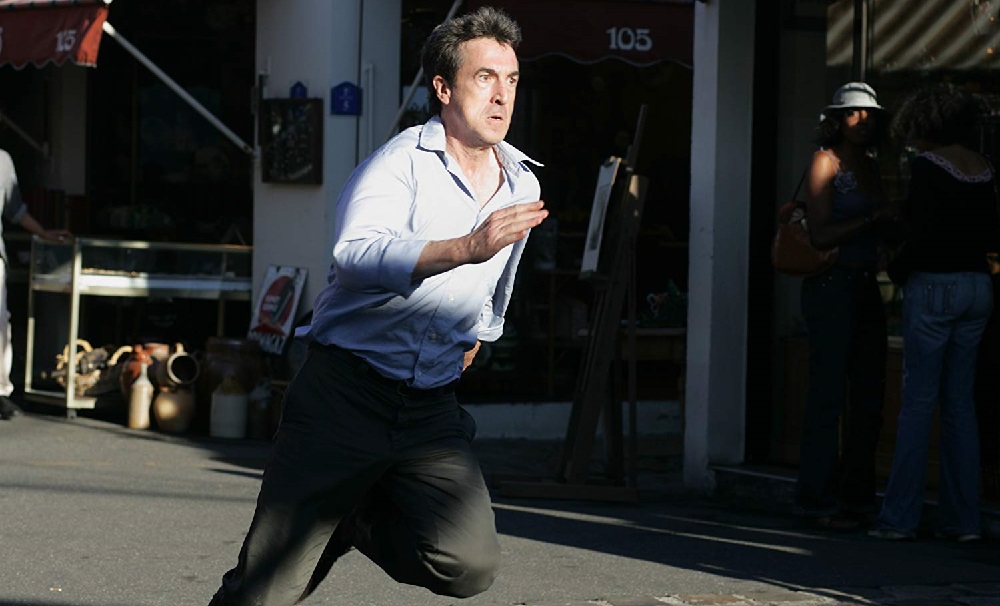 Tense No One a Superior Thriller
It has been eight years since Parisian pediatrician Dr. Alex Beck (Francois Cluzet) was unable to stop his newlywed wife from being savagely murdered and he still hasn't emotionally recovered from the incident. But his life is instantly thrown into unimaginable chaos when he receives a mysterious email to a real-time video link of a woman who looks a lot like his wife, promising to reveal more as long as he ominously agrees to, "Tell no one."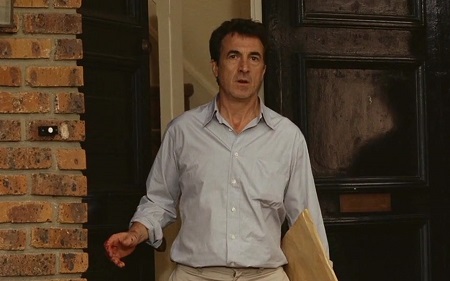 This shocking revelation suddenly sends Alex's life spiraling out of control. The police now want to question him for a multitude of murders, both past and present, while a crew of seedy looking creeps shadowing his every move is only helping fuel his growing terror. Yet even as the glare of suspicion coils around him like a snake Alex is undeterred, the doctor now obsessed with finding out the truth behind his wife's murder no matter how dire the consequences might be.
Based on the bestselling novel by Harlan Coben, Tell No One is a sensational, old-school man-against-the-world thriller bristling in smarts and excitement. When they say they don't make'em like they used to, this is the type of film they're talking about. Recalling other classic pieces of tension-filled popular entertainment like The Parallax View, Three Days of the Condor, North by Northwest and the Dutch version of The Vanishing, director Guillaume Canet crafts a potent piece of paranoia that ranks as one of the finest films I've seen all year.
Leave it to the French to show Hollywood how it's done. There are no false steps; no wrong turns. The filmmaker (co-writing the script with Philippe Lefebvre) doesn't resort to easy tricks, misplaced violence, ghastly pyrotechnics or any other visual shorthand that would dumb things down. He treats his audience with respect and intelligence, ratcheting up the intensity as his hero inches closer and closer to hopefully learning the truth.
And what a hero he is! The supremely talented Cluzet (so amazing in Claude Chabrol's L'Enfer) is magnificent, Alex a befuddled yet driven everyman easy to relate to. He loved his wife, almost to the point of insanity, and just the thought that she might be out there starts him on a rampage that teeters on the edge of folly. Yet Cluzet never overdoes it, never pushes the character into a place where the audience can't empathize with, and in the process crafts a richly human figure who is both pitiable and courageous all at once.
The rest of the cast is also very good (most notably Kristin Scott Thomas, Marie-Josée Croze and the great Jean Rochefort), but they are all also window dressing when compared to Cluzet. I'd go so far as to say the man's performance is Oscar-worthy if it would do any good, but seeing as this picture is barely getting a limited domestic release (coupled with it being in French with English subtitles) makes the likelihood of anyone in the Academy seeing it (let alone remembering it) resting someplace between slim and none.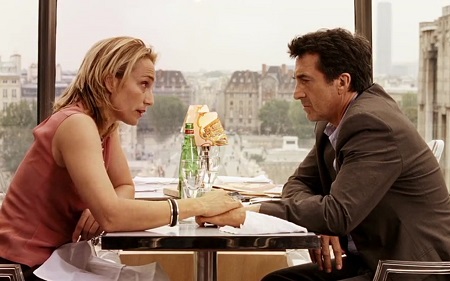 In the end, however, the movie belongs to its director. With methodic, dare I say it, Hitchcockian exactitude he moves things along with spine-tingling ease. Working in tandem with cinematographer Christophe Offenstein and Oscar-nominated editor Hervé de Luze (The Pianist), the trio unleash a third act chase through the streets of Paris that rivals some of the best I've ever seen (including the open-window theatrics of The Bourne Ultimatum). Moments like these left me out of breath wondering what could possibly happen next, each twist, turn and betrayal like a shot to the heart, each of them ripping me to pieces at seemingly every turn.
But it is the quiet moments that make the movie a sensation. Canet knows when to use restraint, understands the power a slowly trickling tear or a fearful sideways glance can have upon an audience. All of it added together makes Tell No One the type of thriller viewers won't want to keep quiet about. In fact, if they have any sense they're going to be screaming to see it again.
– Review reprinted courtesy of the SGN in Seattle
Film Rating: 3½ (out of 4)