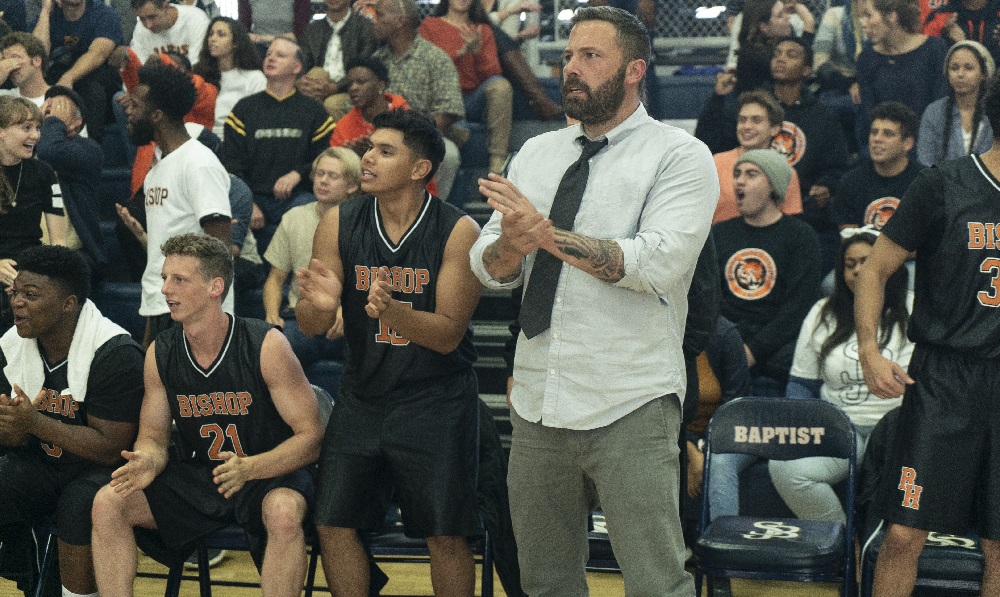 Affleck's Game is Strong but The Way Back Still Loses the Game
The first thing to know about director Gavin O'Connor's (Miracle, Warrior) latest sports-themed drama The Way Back is that it isn't the redemptive tale of love and basketball most walking in are going to assume it is going to be. A couple of relatively subtle tips of the hat to Hoosiers notwithstanding, and a pivotal last-second buzzer-beater aside, Brad Ingelsby's script doesn't spend much time concerning itself with the on-court antics of the Bishop Hayes High School Varsity Basketball Team for much of its 108-minute running time.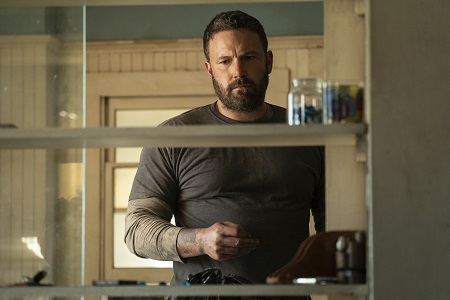 Instead, the focus is almost exclusively on construction worker, grieving father and former Bishop Hayes basketball star Jack Cunningham (Ben Affleck), a secretive alcoholic who is asked to return to the school and coach the team two decades after leading them to a State Championship as a player. This is the main focus of the tale, the primary dynamic O'Connor and Ingelsby put under the microscope. It's a chronicle of a broken man struggling with grief and addiction who attempts to find personal salvation coaching a ragtag group of underachievers, hopefully finding a way to finally stamp down his own internalized demons in the process.
Not that James Naismith's glorious game doesn't play a vital role. The basic idea is that the romantic call of the game is what initially gives Jack the impetus to clean himself up, get sober and reintegrate himself emotionally back into the lives of other people. He sees a bit of himself in the team's best player Brandon (Brandon Wilson), a quiet underperforming point guard who is a born leader and potentially a game-changing superstar, Consequently, Jack attempts to bring the boy out of his shell while also going to great lengths to ensure he doesn't follow the same self-destructive path he did.
But all that takes something of a backseat to the core story of the new coach's addiction battles. He's the type of alcoholic who drinks a can of beer in the shower and secretly sips vodka all day long. The film slowly dives headfirst into the reasons that have fueled his inebriation. It is a mournful list of personal failures that include the separation from his wife Angela (Janina Gavankar), estrangement from his sister Beth (Michaela Watkins), a few assorted daddy issues and one colossal tragedy I'm not going to go into as its revelation is meant to be something of a surprise.
All of this is fine, the fusing of an addiction melodrama like Clean and Sober or Barfly with an inspirational sports story not exactly the worst idea in the world. Heck, that's kind of what Hoosiers did back in 1986 as things pertained to Dennis Hopper's assistant coach character Wilbur 'Shooter' Flatch (a role which would earn him a Best Supporting Actor Academy Award nomination), so it isn't like there isn't precedent for what O'Connor and Ingelsby are attempting.
The problem is that both sides of this story have trouble stepping out of the footsteps of either genre's more obvious clichés. There's never anything innovative or original about the staging of the basketball games other than Jack's frequent use of a few choice four-letter-words. Equally, there's not a lot that is unexpected or original as it pertains to the coach's battle with addiction, and while the events that fuel his return to the bottom of a bottle are somewhat unique, the repercussions of what happens after he takes that first drink is hardly a shock.
Even with all that being the case, The Way Back is still a handsomely mounted production. All of the supporting roles, including the members of the Bishop Hayes' basketball team, are filled perfectly, Blindspotting star Gavankar and newcomer Wilson easily making the most memorable impressions. O'Connor's confident handling of the material is as strong as ever, while his crack technical team, which includes cinematographer Eduard Grau (Boy Erased), editor David Rosenbloom (The Insider) and most notably composer Rob Simonsen (The Front Runner), all do superlative work.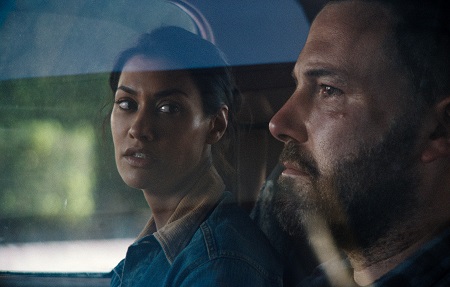 Make no mistake, this is Affleck's showcase. Beginning to end. Start to finish. His performance is a full-court press of anger, regret and pain, yet one that also showcases luminescent glimpses into the thoughtful, empathetic husband he likely at one time was and the goal-oriented, motivating educator and coach he was hypothetically born to be. It's a reminder of just how great an actor Affleck can be when he sets his mind to it, the layers of emotional mantel he ends up digging through extraordinary.
I can't say this is enough. While I never minded sitting in the theatre watching what O'Connor's and Ingelsby where doing with this story, I also wasn't overly blown away by anything they were attempting to accomplish, either. While some of the core fundamentals are strong, and even though Affleck dominates the dramatic paint as if he were Bill Walton grabbing another rebound, The Way Back emotionally double-dribbles far too often before ultimately clanking the last shot off the front of the iron just as time expires.
Film Rating: 2½ (out of 4)