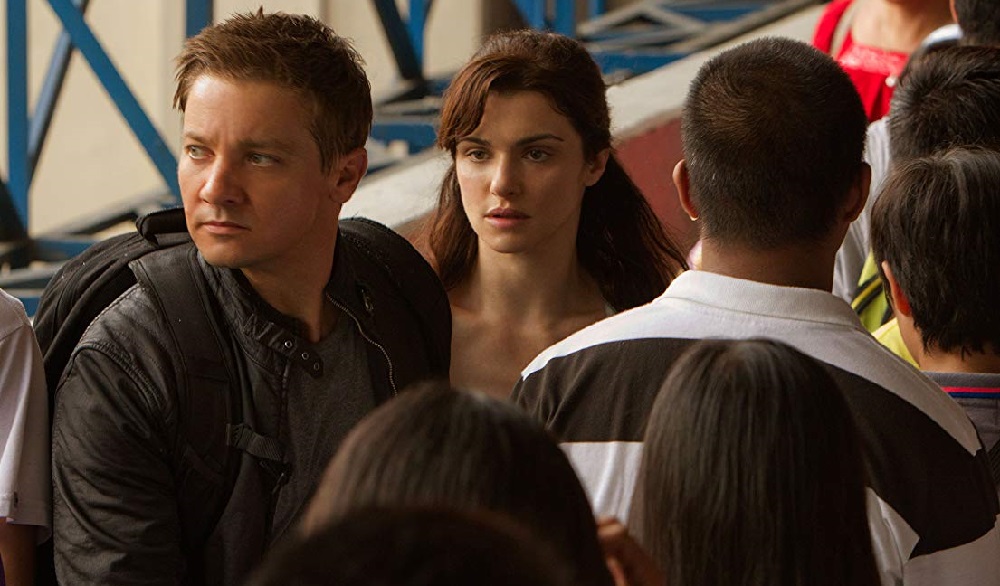 Entertaining Legacy Runs in Jason Bourne's Footsteps
At the same time Jason Bourne is running around dismantling the CIA's clandestine Treadstone and Black Briar programs in New York City, a shady operative, retired Col. Eric Byer, USAF (Edward Norton), is instructing his team, as well as a mysterious government bigwig, retired Navy Adm. Mark Turso, USN (Stacy Keach), that they've got a bigger problem to deal with than just a single man on a mission of vengeance. They need to erase, not all memory of the programs Bourne was a part of, but the ones his training and development led to as well.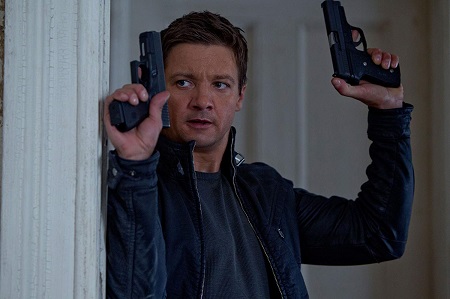 Aaron Cross (Jeremy Renner) is in the wrong place at the right time. It's blind luck that the skilled assassin was in the middle of the Alaskan nowhere when the kill order came down, and this allows him to survive the initial attack on his life. But he needs to refill his medications, the drugs his superiors have gotten him addicted to that help augment his abilities. But when the woman in charge of his medical evaluation, Dr. Marta Shearing (Rachel Weisz), is also marked for death, Cross knows he has to save her, and by doing so hopefully getting refills to satiate his growing need.
This leads to a gigantic governmental conspiracy far larger than anything Jason Bourne ever could have imagined, Cross and Shearing trotting their way across the globe to avoid detection. It's a great deal of fun, but there is also no avoiding that The Bourne Legacy, an expansion of the universe begun with The Bourne Identity, does feel a bit inconsequential. As spectacular as some of the beats are, as great as many of the escapes, close calls and the overall intellectual ingenuity can be, I've still seen all of this before, and even though we're presented with a new cast of characters the situations themselves offer up their fair share of déjà vu.
But give credit where it is due. Director Tony Gilroy (Michael Clayton, Duplicity) has had a hand in all of the previous films in the franchise and he knows this world intimately. Instead of just jettisoning series star Matt Damon for another actor like the James Bond flicks have done for five-plus decades, he and his co-screenwriter brother Dan Gilroy (The Fall) attempt to broaden the scenario, make the world Jason Bourne inhabited a much larger entity. They've set the action during what is essentially the last third of The Bourne Ultimatum, showcasing what effects Jason Bourne's New York demolition derby have on the shadier aspects of U.S. intelligence gathering as a whole.
Gilroy has managed to make this new direction of the series both entirely his own while still maintaining tonal fidelity with the original trio. Old characters played by Joan Allen, David Strathairn, Albert Finney and Scott Glenn float in and out, while new ones portrayed by Norton, Renner, Weisz, Keach, Zeljko Ivanek, Donna Murphy, Oscar Isaac and Corey Stoll slowly take center stage. It is an efficient movie, energetically paced, beautifully shot by Robert Elswit (The Town), enthusiastically edited by John Gilroy (Warrior) and scored within an inch of its life by the great James Newton Howard (The Hunger Games).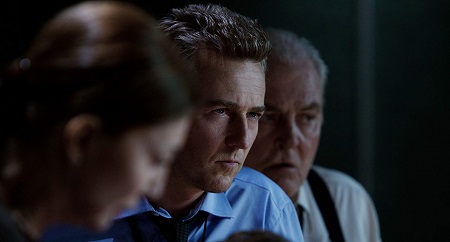 The movie works far better than it probably has any right to. I was constantly curious what was going to happen next. Like the other entries in the series the action propels the narrative forward, is organic to the material and doesn't feel pre-designed so that the narrative would have to be molded around it. While a lot is taken on faith, while many of the motivations are strictly surface-level, this is still a character-driven enterprise, and because of that I found it extremely difficult not to become lost in the labyrinthine mess Cross and Shearing end up ensnared within.
Does that make The Bourne Legacy necessary? No, not really, but that doesn't make it any less entertaining. It may be following in some familiar footsteps, but Gilroy still manages to do so with skillful panache. The world of Jason Bourne just got a heck of a lot larger, and if audiences are drawn to it like I think they might be maybe we'll discover just how far down this international espionage rabbit hole Cross, Shearer and others like them (maybe even Bourne himself) are willing to descend to discover additional elements of the unvarnished truth.
– Review reprinted courtesy of the SGN in Seattle
Film Rating: 2½ (out of 4)