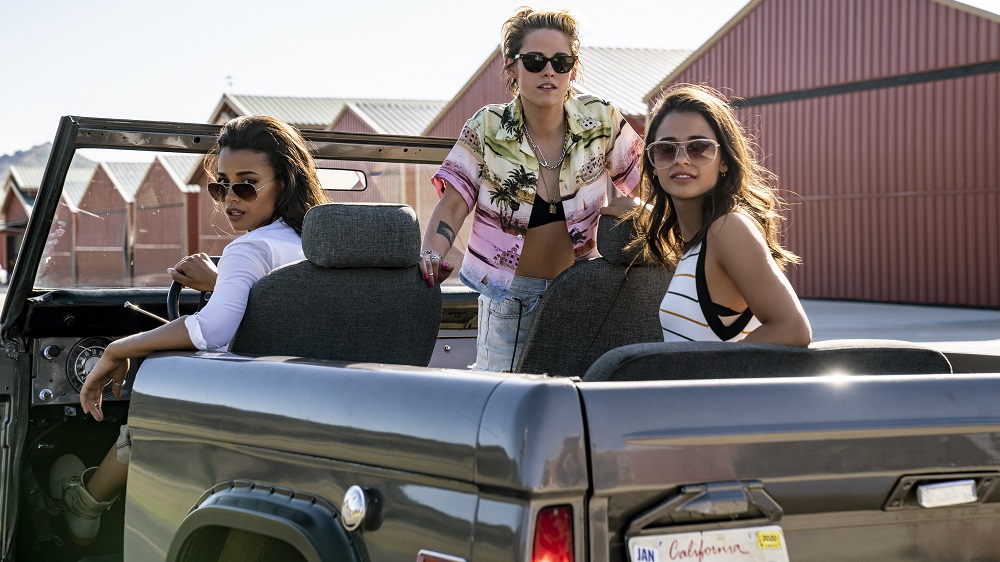 Stewart's Joyful Giddiness Gives Charlie's Angels an Energetic Kick
I can't say I was a fan of the "Charlie's Angels" television series. I was too young to get into it during its initial network run and never discovered it when it seemingly ran forever in syndication during the mid-to-late 1980s. Even though it was incredibly well cast (Cameron Diaz, Drew Barrymore and Lucy Liu kicked serious butt; you'll get no argument from me on that front), the 2000 theatrical reboot directed by McG didn't do a lot for me either. As for its heinous, almost unwatchable 2003 sequel Charlie's Angels: Full Throttle? I just like to pretend that doesn't even exist, watching it about as pleasurable as having one's teeth pulled out one at a time without anesthetic.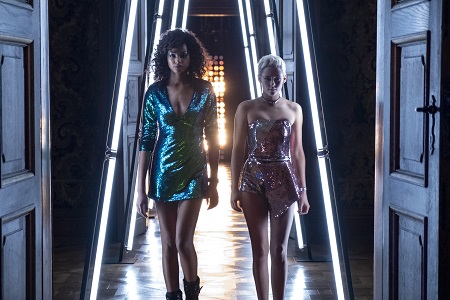 This is my roundabout way of saying I wasn't chomping at the bit to go see director, writer and co-star Elizabeth Banks' take on Charlie's Angels. Even if I was intrigued by the casting of Kristen Stewart as one of the core trio of kick-ass superspy heroines, and while thankful she filled the other two spots in this triumvirate with relative newcomers Naomi Scott (who just made a gigantic splash in this summer's Aladdin) and Ella Balinska, none of this meant I was excited to see how things were going to turn out. I had a strange feeling there wasn't much life left in this property, and even with an injection of new blood I couldn't work up the enthusiasm to want to give it a look.
I was wrong. Not only does Banks substantially improve upon her directorial debut Pitch Perfect 2, she also manufactures a wittily winning script, pulled from an original story by Evan Spiliotopoulos (Beauty and the Beast) and David Auburn (The Lake House), that feels fresh, fierce and refreshingly feminine. This is a spunky, good-natured action-comedy that both respects its source material while also improving upon it, opening up the world in which the Charles Townsend Agency exists within in several enjoyably inventive ways. Finally, while Scott and Balinska are wonderful, the film is a spectacular showcase for Stewart, the former Twilight star and current indie cinema darling who's delivered award-worthy work in films as diverse as Certain Women, Personal Shopper and Clouds of Sils Maria stealing scenes left and right with a performance overflowing in spunkily energetic manic mayhem that's magnetically superb.
The actual plot is as convoluted as it is pointless. A European branch of the Townsend Agency is contacted by corporate whistleblower Elena Houghlin (Scott) that her tech billionaire boss Alexander Brock (Sam Claflin) is about to unknowingly put a dangerous product out on the market that in the wrong hands could become an untraceable killing machine. After an assassination attempt, spies Sabina Wilson (Stewart) and Jane Kano (Balinska), assisted by their handler Bosley (Banks), take Elena under their wing as they try to figure out who it is that is trying to silence her. In the process they cross paths with professional hitman Hodak (Jonathan Tucker), a murderous force of nature whom both Sabina and especially Jane would like to turn the tables on.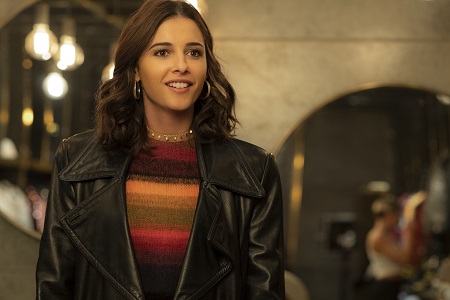 There's not a lot more to add. I love that Banks has taken the Angels international, positing that in doing so there would be a handful of Bosleys, many of whom are portrayed in brief cameos by a number of familiar faces, most notably (and most importantly) Patrick Stewart and Djimon Hounsou. I also liked how stripped-down much of this is, almost as if the actor-turned-director watched a bunch of the Sean Connery-era James Bond movies, Michael Caine's Harry Palmer flicks and even John McTiernan's magnificent 1999 remake of The Thomas Crown Affair for inspiration. Banks keeps things fun, fast and most of all thrilling, oftentimes appears to take great joy in showcasing a visual sleight of hand that's frequently surprising. There's a wonderful set piece inside Elena's place of work where all three women wander around in matching outfits and wigs that's deliriously well staged, while a first act chase sequence showcasing Hodak's lethal abilities is almost equally marvelous.
What makes it all work is that Banks puts her characters first and everything else a distant second. Sabina, Jane and Elena are real women. They each have unique personalities and skillsets, all of which they end up putting to perfect use when working together as a cohesive team. They trust one another to get the job done no matter how complicated or impossible the situation appear to be, and because of this each of these three women has a personalized agency that's a consistent source of intrigue and delight. But as good as both Scott and Balinska are, and they are terrific, it is Stewart who runs away with the movie. Not only does she appear to be having the time of her life, her spirited gleeful enthusiasm transfers over to the audience. Stewarts exudes a fiercely carnal energy that's enchanting, and whether she's playing Barbie Doll coy with a mark she's about to beat the crap out of, or goofily schooling Elena in the fine arts of accessorizing in the Townsend Agency's well-stocked supply closet, her Sabina is a pixie firebrand of playful cunning and sly intelligence I was wholly bewitched by.
The climax sadly rings a little flat, the film briefly running out of steam before righting the ship again right at the end when the ladies spring their final trap to ensnare the mysterious villain pulling all the strings of this deadly conspiracy. Even with that being the case, Banks still handles all of the various bits and pieces of this espionage capper with agreeable aplomb, and unlike how I felt watching McG's two adventures I never had the sensation that her camera was voyeuristically ogling its trio of stars in an even remotely sensationalistic manner. Instead, this Charlie's Angels is a celebration of diversity and empowerment that had me grinning like a happy 10-year-old. I got a major kick out of watching this one, and I'm just as astonished as anyone that this ended up being the case.
– Review reprinted courtesy of the SGN in Seattle
Film Rating: 3 (out of 4)