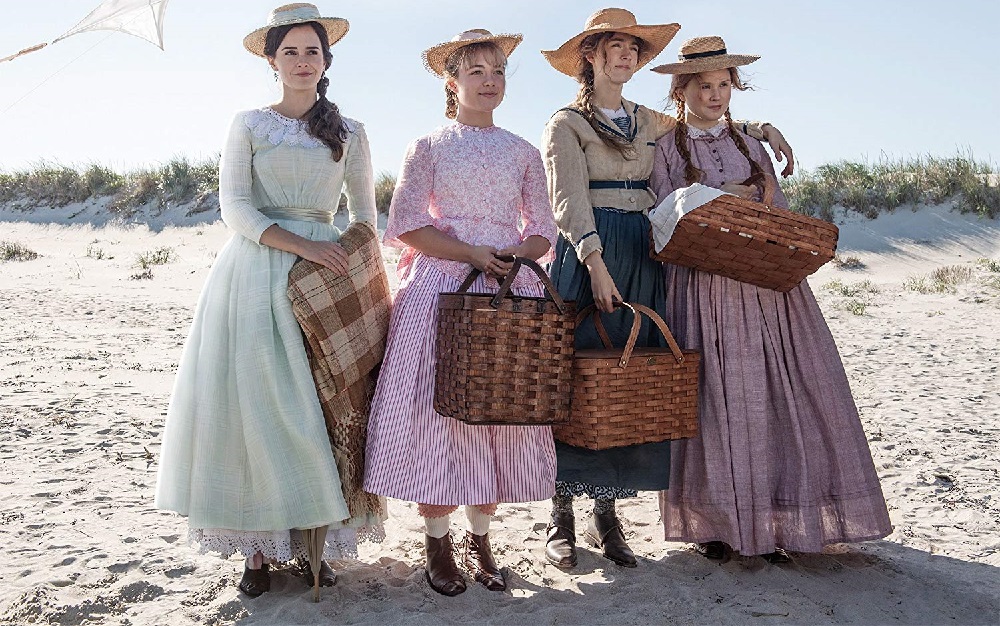 Gerwig's Little Women a Joyously Radical Reinvention of Alcott's Novel
Even though it's been successfully brought to the big screen before, most notably by Gillian Armstrong in 1994 and George Cukor in 1933, I can't think of a more radically alive and inventively electrifying reworking of author Louisa May Alcott's timeless Little Women than what Greta Gerwig has accomplished with her new adaptation. Taking a nonlinear approach to the material, bouncing back and forth between various points of the March family's story and, most notably, the fiercely determined Jo's (Saoirse Ronan) pursuit to become a published author, the Oscar-nominated filmmaker's Lady Bird follow-up is one of 2019's most spectacular cinematic achievements.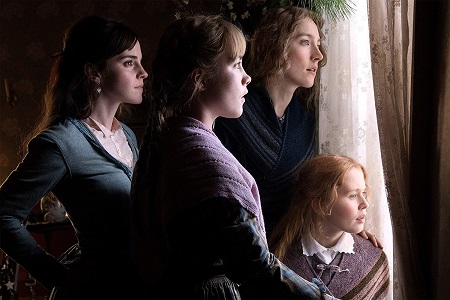 While the basic narrative thrust remains the same (four close-knit New England sisters learn about life, loss and love over an eight-year period during and just after the events of the Civil War), by shifting her perspective between past and present gives Gerwig's presentation of the material an electrifying dramatic thrust that's fearlessly compelling. It also allows Jo's story chronicling her sisters Meg (Emma Watson), Beth (Eliza Scanlen) and Amy (Florence Pugh), their mother Marmee (Laura Dern) and wealthy best friend and next-door neighbor Theodore 'Laurie' Laurence (Timothée Chalamet) to leap off the screen as if it were bursting out of the budding writer's head at the specific moment she's putting her thoughts to parchment.
This approach is fascinating. This Little Women kept me on my toes, and even though I've read Alcott's novel multiple times and have watched Armstrong's sublime adaptation on numerous occasions, I still felt like I was experiencing this tale for the first time while watching Gerwig's film. She adds a layer of introspective insight and observational curiosity that's lovely, spinning things in a way that is wholly original and refreshingly prescient.
Not that this time-bouncing presentation always seems to suit Alcott's source material. Introspective, kind-hearted Beth's subplot is oddly muted and left me nowhere near as emotionally invested in its outcome as I typically am. I was also not entirely sold on Pugh's performance as the rambunctious Amy. While she's terrific at bringing the youngest March sister to life at 20, I never entirely bought what she was doing when portraying the character as a 13-year-old and as such I didn't feel like she disappeared into the role in the same way her costars do.
Yet none of this substantively matters. Ronan is flawless. Her scenes with Chalamet bubble with kinetically playful ferocity, while her more intimate moments with Watson (who has never been better), Scanlen, Dern, Meryl Streep (an appropriately stern Aunt March complete with pitch-perfect eyerolls), Chris Cooper (the film's secret weapon as Laurie's grandfather Mr. Laurence delivering a subtle, emotionally astute performance), Louis Garrel (as French professor Friedrich Bhaer, a character who's crushing honesty will both enrage and capture Jo's heart) and Tracy Letts (as literary editor Mr. Dashwood, playing a more vital role in the proceedings than initially meets the eye) are frequently magnificent. The Atonement and Brooklyn actress is tremendous, proving once again she is one of her generation's finest actors.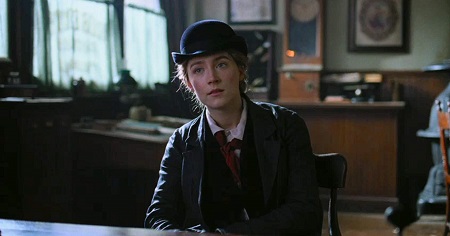 But the real star here is Gerwig's script. While Alexandre Desplat's (The Shape of Water) sumptuous score, Yorick Le Saux's (Personal Shopper) hauntingly fluid cinematography, Jess Gonchor's (Hail, Caesar!) immaculate production design and Nick Houy's (Mid90s) tidily precise editing are all superb, none of those components would mean a darn thing without the writer/director's masterful reinvigoration of Alcott's source material. Gerwig has taken the novel and made its plethora of forward-thinking themes and ideas come alive as if the author had dreamt them up here in the 21st century and not instead published them for the first time in 1869. Jo crafts her own story under the director's watchful eye, everything building to a climactic revelation that outside of the ending of Pain and Glory might be my favorite single moment of this past year.
I don't feel the need to compose a plot synopsis. As timeless as this story might be I do understand not everyone, everywhere is going to be familiar with Alcott's book. Yet there's no reason to go into this adaptation knowing all the ins and outs of what is going to transpire. It's eight years in the lives of the March women and that's all one needs to know, discovering the heart, hope, tragedy, chaos, friendship, imagination, love and humanity that lies at the center of this new Little Women an outright joy to behold.
Film Rating: 3½ (out of 4)