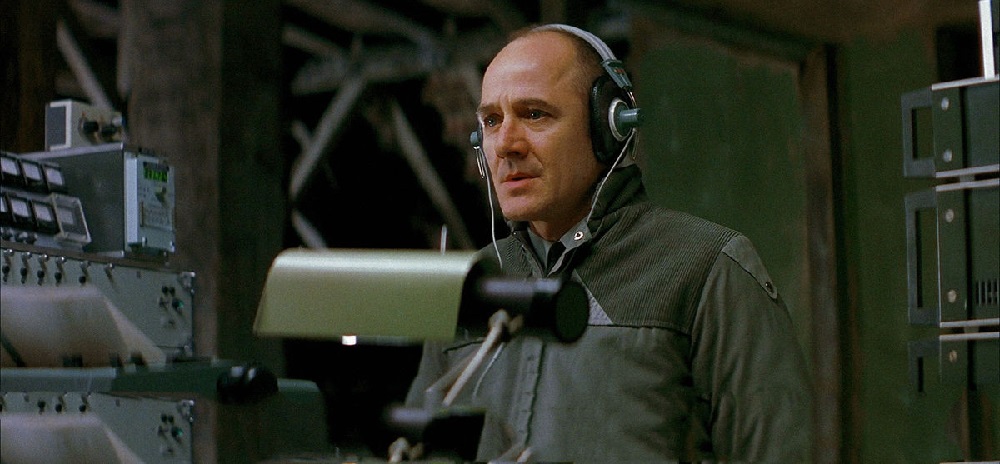 The Lives of Others a Stunning Voyeuristic Spectacle
If I had watched Florian Henckel von Donnersmarck's magnificent The Lives of Others (Das Leben der Anderen) in December it would have been on my best of 2006 list, probably somewhere within the top five. Unfortunately, I did not get the opportunity to do so. Be that as it may, this is a seriously magnificent motion picture, von Donnersmarck crafting an almost instant classic of paranoia and forgiveness that thematically echoes classic works by the likes of Francis Ford Coppola, Andrzej Wajda and Ingmar Bergman all the while it still manages to forge its own unique enigmatically uncomforting path at the exact same time.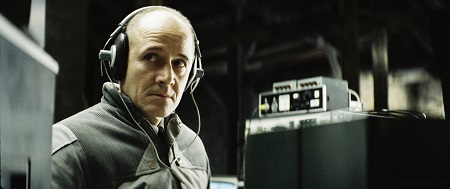 It is 1984. The Berlin Wall still stands separating East Germans citizens from their counterparts in the West. Captain Gerd Wiesler (Ulrich Mühe) is a true-believer working for the Stasi, the country's all-powerful secret police. His latest chore is training more officers to keep an ever-watchful eye upon their friends and neighbors. But that assignment comes to an end when he is tasked with a new top-secret project. However, this mission will have unforeseen consequences for the middle-aged officer. Wiesler has set up a clandestine operation to spy on playwright George Dreyman (Sebastian Koch) and actress Christa-Maria Siedland (Martina Gedeck). But as the days and nights drag on the Stasi officer begins to ponder the merits of this stakeout of the two artists, the moral repercussions of blindly following immoral orders taking a devastating toll upon his immortal soul.
The less said about this movie the better. Writer/director von Donnersmarck has crafted a fascinating work so rapturously thrilling I can't imagine a better way to spend two-plus hours of my life than to be sitting in a theater watching it again for a second time. This motion picture is a powder keg of emotional devastation and obliterating ecstasy, events culminating in a series of vignettes that broke my heart while also causing me to weep in cascading tears of joy that refused to dissipate.
There are things that still disappointed me, of course, but thankfully none of them have anything to do with the film's overall quality. Instead, I am reminded about how difficult it is for non-English films to receive Academy Award nominations in categories like acting or script. Granted, I do feel a bit silly complaining about this in a year where Clint Eastwood's Letters from Iwo Jima snagged a Best Picture nominations, Guillermo del Toro's Pan's Labyrinth managed six nods in various categories and Alejandro González Iñárritu's Babel might just be the frontrunner for the top prize (although Martin Scorsese's The Departed might have something to say about that).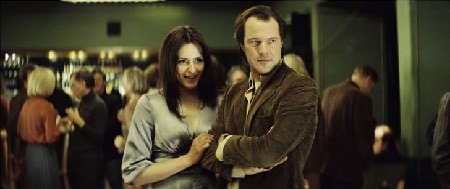 But I still cannot escape the feeling that this film, along with Pedro Almodóvar's Volver (Pénelope Cruz nomination notwithstanding), deserved more recognition in multiple categories. Where is the love for von Donnersmarck's script? Why no Supporting Actor acknowledgment for Mühe? What about the love for Gabriel Yared's (The English Patient) magnificent score? These omissions have wrecked me, I must admit, and I almost feel like boycotting this year's telecast in my own mini personal protest that foreign language films didn't score more nominations.
That's obvious hyperbole on my part. Not going to lie. I did think Children of Men was 2006's best film, after all, and I'm not throwing a hissy-fit over it failing to garner a Best Picture nod. Oscar nominations or no von Donnersmarck has still fashioned a magnificent feature I will personally never forget. The movie is a fearlessly unsettling descent into voyeuristic madness overflowing in comedy, drama, tension and insight. It obliterated all my expectations, The Lives of Others a stunning masterwork that marks the arrival of an important filmmaker worth keeping an eye on.
Film Rating: 4 (out of 4)