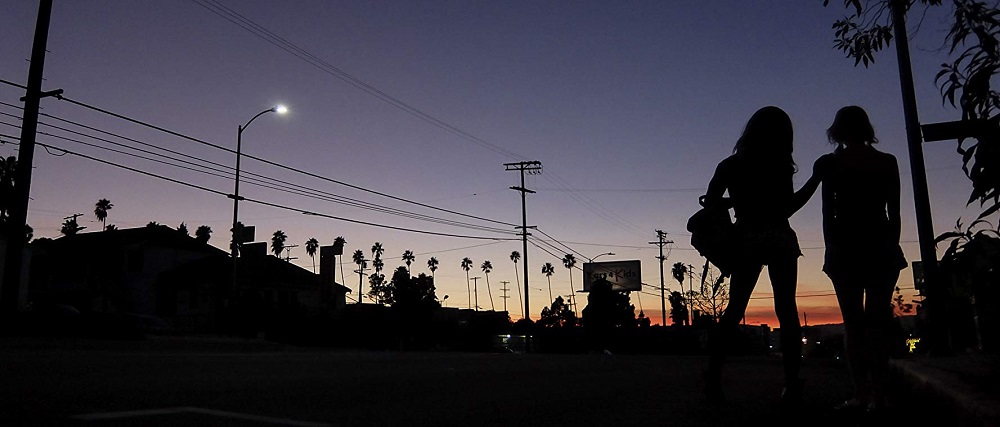 Decade in Review
Top 50 Films 2010 – 2019 (Part One: 50-41)
If the first decade of cinema of the 21st century introduced a radical revolution in how viewers consumed their entertainment, the 2010s cemented those changes with thunderous fury. In the last ten years we've seen Netflix and Amazon obliterate the distribution model, offering filmmakers large budgets and almost total control of their productions just as long as they are willing to acquiesce to limited (if any) theatrical exposure before their motion pictures were made available via their respective streaming services. We've seen Disney consume one of the last remaining Hollywood giants, 20th Century Fox, and the birth of their own streaming service Disney+. Moviepass has come and gone leading to theatrical chains Regal and AMC to overhaul how they do business by introducing their own monthly subscription packages in hopes doing so would fill empty theatres.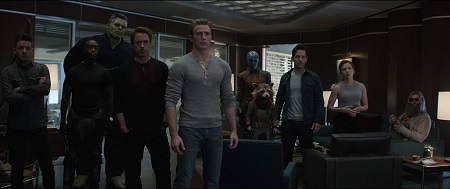 Repercussions, both positive and negative, from all of this and more have reverberated throughout the Hollywood system and for viewing audiences. Major studios have become increasingly hesitant to greenlight a production that isn't a part of a massive series (like the Marvel Cinematic Universe) or was born from existing I.P. (which is why we've seen multiple attempts to revive the Terminator franchise). We've seen the theatrical window vanish to the point original films or independent productions have to make a dent at the box office in their opening week or else disappear entirely from screens within weeks of their initial release. Physical media is dying as streaming takes center stage. Independent and arthouse theatres have struggled to stay in business, while the growing power of social media and critic aggregate sites (like Rotten Tomatoes) have allowed a form of toxic fandom to take root with chilling aggression.
But what about the movies themselves? Even with all that doom and gloom there have been some outstanding motion pictures produced throughout the 2010s. Filmmakers from around the globe have told stories that cross borders and boundaries. They have shocked us. They have surprised us. They have made us laugh. They have moved us to tears and made us rise to our feet to cheer. They have shown us indescribable sights we never knew were possible. They have mined the myriad of crevices and corners that make up the human condition with pinpoint precision, in the process telling universally accessible tales of tragedy and triumph with supreme confidence.
I averaged 176 written reviews a year between 2010 and 2019, sometimes more than that, sometimes a little bit less. But that's only a fraction of the films I watched over that time period, and that's not even a blip on the radar as to how many received some semblance of theatrical distribution or debuted via a streaming service. Box Office Mojo tracked 906 releases in 2019, and while those numbers include archival presentations and a few special events, it's also missing numerous titles from studios (like Netflix) that for whatever reason decline to provide box office numbers.
What I'm trying to say is that there are way more motion pictures made and released than any one person could ever dream of being able to watch, which obviously makes trying to compile any "best of the decade" list impossible. This means I'm looking at this task the same way I did when I wrote up my Top 50 of 2000 – 2009 list. While I consider all of the films that made the final cut superlative achievements, this is still more a list of my personal favorites than it is any type of definitive ranking of the greatest motion pictures released during the 2010s.
That didn't make this task any less difficult. Leaving a favorite out of my final top 50 led to far more sleepless nights than I should admit. What will be even more surprising to some will be the titles that I didn't even consider, universally acclaimed works from major directors that I enjoyed, that might have even made my personal top ten for their respective years, but didn't even for a second considered as being worthy of making an appearance here.
But more on those later on in the coming weeks. As for right now, here are the first ten titles to make my personal Top 50 Films of 2010 – 2019 list, some of which will likely not be all that shocking while others are almost certain to catch some by surprise. Without further ado, here are entries 50 thru 41:
50. The Man from U.N.C.L.E. (2015) (D: Guy Ritchie)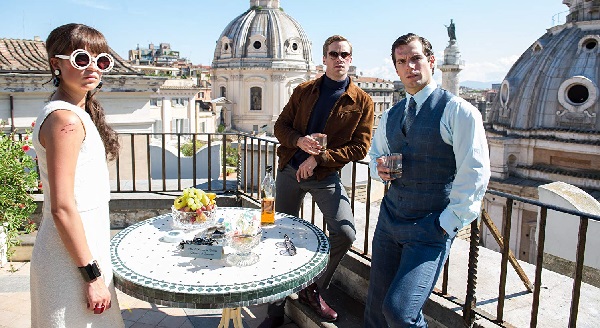 If there's one movie from the past ten years that I can honestly say I didn't see myself liking – let alone loving – as much as this one I can't think what it might have been. I'm not a Guy Ritchie fan. I wasn't familiar with the 1964-68 television series starring Robert Vaughn. I wasn't yet on the Henry Cavill or Armie Hammer bandwagons. Yet I adored this nifty little Cold War espionage comedy-thriller throwback all the same. Cavill and Hammer are superb. Alicia Vikander is an utter (and incredibly well-dressed) delight. Elizabeth Debicki is one of the decade's best, most memorable villains. The action scenes are crisp, clean, concise and fun. The humor is mostly outstanding. This is the best film Ritchie has ever made, and if I could convince Hollywood to produce a sequel to one underperforming motion picture from the last ten years unquestionably it would be this one. [Theatrical Review]
49. Mother! (2017) (D: Darren Aronofsky)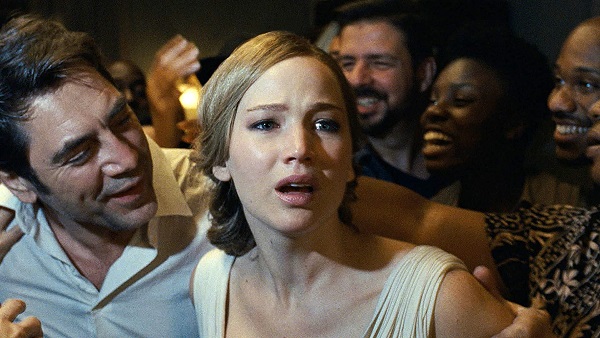 Darren Aronofsky's mind-bending Mother! is the love-hate movie of the decade. It's unrelentingly strange, so in-your-face watching it can feel frequently feel like a discombobulating ordeal. But it also features the performance of Oscar-winner Jennifer Lawrence's career and bravura turns from Javier Bardem (who is likely playing God), Ed Harris and especially Michelle Pfeiffer. The film examines religion, faith, nature, gender roles and, yes, motherhood in such spellbinding specificity the growing terror of all that transpires becomes fascinatingly all-encompassing. It's an unforgettable biblical parable that's as devilishly odious as it is angelically divine, and as such is destined to continue to fascinate and perplex viewers for many years to come. [Theatrical Review]
48. Mustang (2015) (D: Deniz Gamze Ergüven)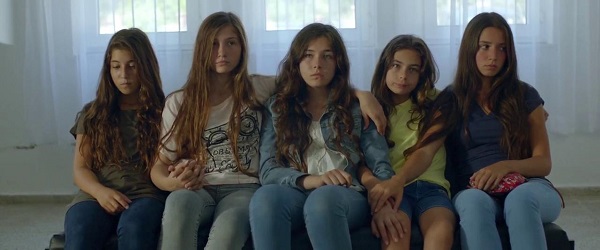 A shattering emotional slap to the face, Turkish import Mustang is the type of drama that sneaks up on the viewer and leaves a lasting imprint that's virtually impossible to wipe off. Director Deniz Gamze Ergüven and co-writer Alice Winocour weave a complex web of tragedy and hope as they examine the patriarchal prejudices that attempt to destroy the tight-knit familial bonds the bind five orphaned sisters together. It is in this examination of misogynistic traditions where both the cultural divide is traversed and a progressively feminist aria of resilience and courage is majestically sung. A universally accessible triumph, Ergüven's debut signifies the arrival of a major directorial talent worth keeping an eye on. [Theatrical Review]
47. Certified Copy (2010) (D: Abbas Kiarostami)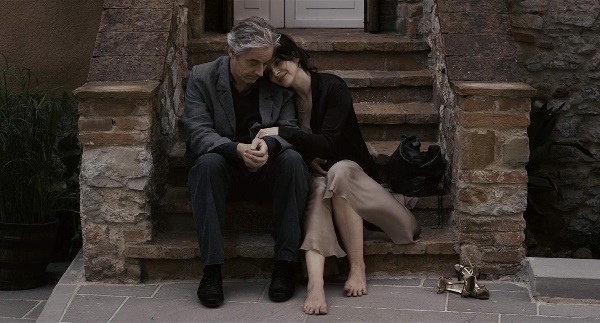 One of the late Iranian filmmaker Abbas Kiarostami's crowning achievements, this initially slight-looking romantic melodrama end up being a profoundly insightful meditation of creativity, imagination and human understanding that grows in powerful resonance as it moves along towards its ethereally heartfelt climax. The film is a story of two halves that when combined together create an enchanting whole where the line between an original and a copy, even one of the human variety, fascinatingly begins to blur. Juliette Binoche delivers one of the finest performances of her long, justifiably lauded career, her chemistry with co-star William Shimell nothing short of magnificent.
46. Middle of Nowhere (2012) (D: Ava DuVernay)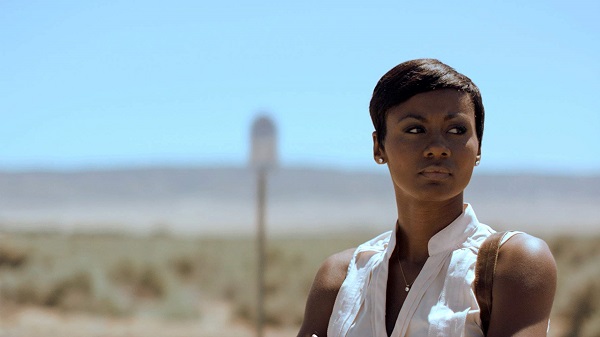 Celebrated writer/director Ava DuVernay's triumphant Middle of Nowhere is a powerfully sincere melodrama that chronicles a fascinating human journey that builds in introspectively insightful majesty as it goes along. The story of a medical student (a superb Emayatzy Corinealdi) who postpones her studies when her husband (Omari Hardwick) to eight years in prison, this is never entirely the story the viewer has been conditioned over the decades to believe it is going to be. DuVernary manages to avoid artifice and cliché at just about every turn, David Oyelowo's quietly masterful supporting turn as a kindly bus driver just one of a number of pleasant surprises I take massive pleasure in discovering each time I give this film a look.
45. Somewhere (2010) (D: Sofia Coppola)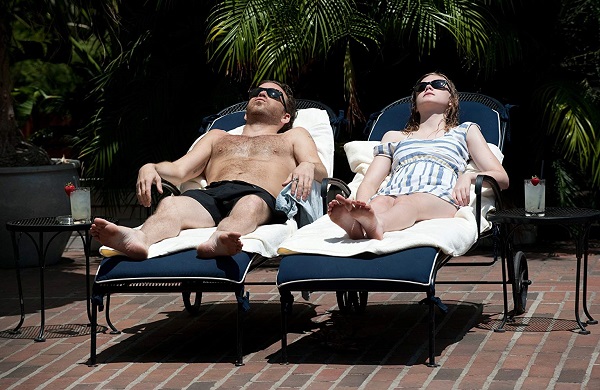 Out of all of the films in Sofia Coppola's impressive filmography, I feel like her subtle, narratively simplistic 2010 drama Somewhere is the one most often overlooked. Not only is this story of a Hollywood action star (Stephen Dorff, giving the performance of his career) unexpectedly looking after his 11-year-old daughter (Elle Fanning, who is stunning) much more complex than initially meets the eye, the movie's emotional specificity is so precise in its minutia it's overall impact when it comes to conclusion is nothing less than extraordinary. I superlative achievement deserving of reappraisal, here's my hope that now a decade after its original theatrical release that's exactly what is going to happen. [Theatrical Review]
44. When Marnie Was There (2014) (D: Hiromasa Yonebayashi)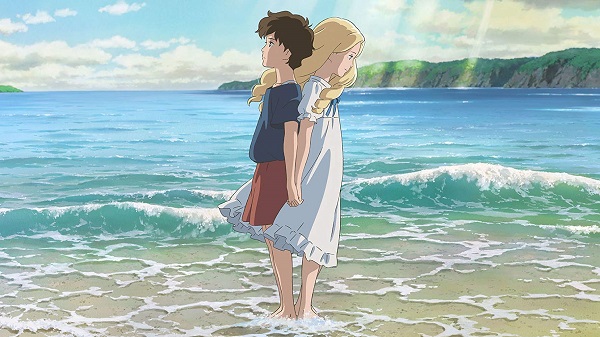 There is a moment near the end of this stupendous animated adaptation of Joan G. Robinson's novel When Marnie Was There where I exploded into a cacophony of joyously shattered tears that I honestly can't say I saw coming. While I've been moved in a similar fashion any number of times while sitting in the theatre, this was the only time this entire past decade where my physical reaction took hold of my entire body down to the last cell. Stunningly animated by the folks at Studio Ghibli, the reason director Hiromasa Yonebayashi's feature made such a lasting, all-encompassing impact upon me was the way in which he and his creative team made this story feel so achingly personal. It is an authentically spellbinding journey of longing, regret, forgiveness, friendship and love that speaks to the child in all of us, the adult we dreamt we would become and the complicated human conundrum we so valiantly, and courageously, can't help but be. [Theatrical Review]
43. Dunkirk (2017) (D: Christopher Nolan)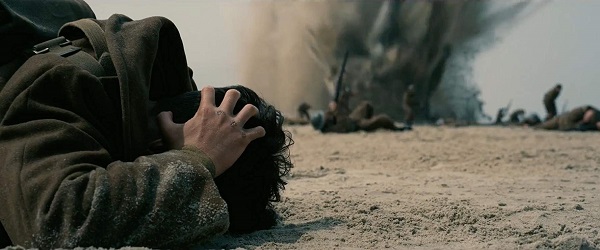 An ambitious chronicling of arguably the most heroic and audacious military retreat of the 20th century, Christopher Nolan's masterful Dunkirk is a multifaceted ticking clock procedural where time bends and survival becomes victory in and of itself. Stunningly shot by Hoyte Van Hoytema, brilliantly scored by Hans Zimmer and featuring Oscar-winning sound design that is utterly immersive in its sonic complexity, this is one of the more compulsively rewatchable WWII epics in recent memory, arguably since Terrence Malick's 1998 masterpiece The Thin Red Line. [Theatrical Review]
42. The Nightingale (2018) (D: Jennifer Kent)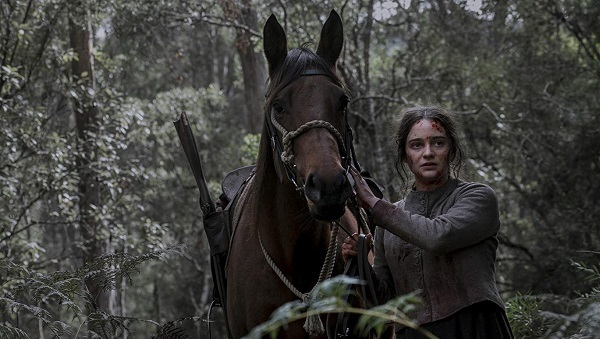 Here's what I wrote about The Nightingale just three weeks ago in my 2019 recap: "Jennifer Kent's blisteringly personal drama about abuse, racism and sexual violence in 1825 Tasmania is a shocking, one-of-a-kind journey into the heart of darkness that left me feeling battered and bruised by the time it came to its heart-stopping conclusion. Aisling Franciosi is astonishing as an Irish convict who goes on a journey to exact revenge against the soldier (Sam Clafin) who wronged her, and while the film is purposefully difficult to watch, this remains a violently horrifying spectacle I'll never forget." Yep. That pretty much sums it up.
41. Tangerine (2015) (D: Sean Baker)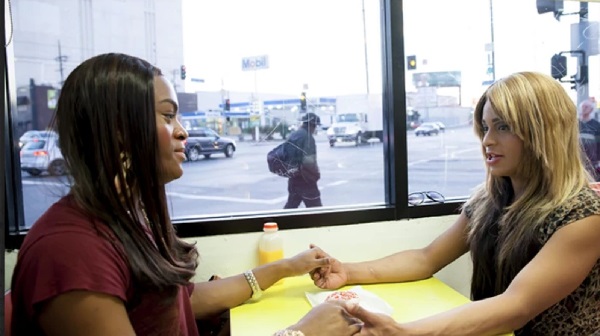 I have no idea how Sean Baker did it. Shot on an iPhone, starring transgender actresses Kitana Kiki Rodriguez and Mya Taylor, following a story revolving around two prostitutes traipsing around the streets of Los Angeles on Christmas Eve, to paraphrase my original review this film is an explosively original shot of comedic adrenaline that only gets better as time goes by. The ebullient exuberance of this dramatic comedy is a discordant celebration of friendship and sisterhood, its explosively imaginative vulgarity concealing a sweetly endearing center that subtly overflows hopeful euphoria that speaks to the better angels that with any luck reside within us all. Utter perfection. [Theatrical Review]