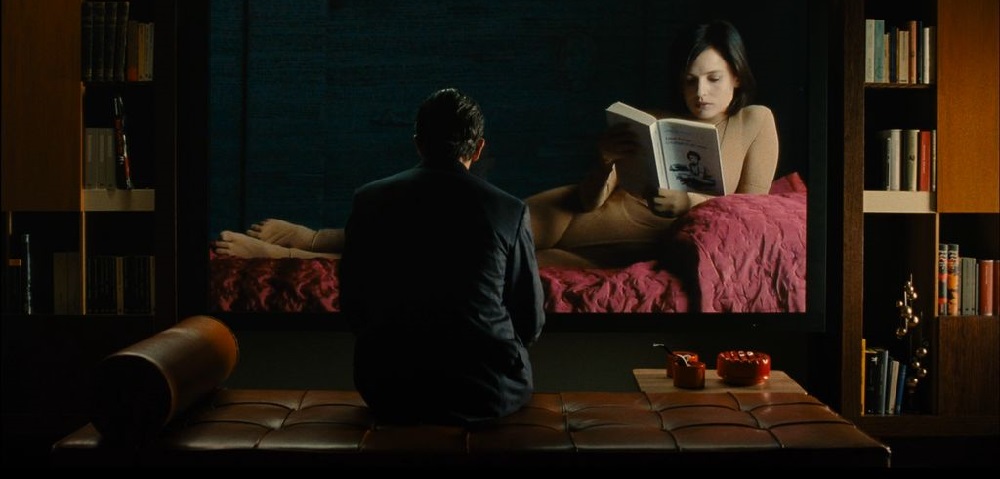 Decade in Review
Top 50 Films 2010 – 2019 (Part Four: 20-11)
I was asked recently how many times I've watched certain films on this list, most notably the more leisurely paced dramas like Boyhood, Roma and Middle of Nowhere. Like everything else in this world, the reality is that it depends. While I've re-watched every entry on this list more than once, I'm not going to lie and say I sit at home and randomly put on Richard Linklater's 165-minute, 12-years-in-the-making epic every other month or so just for kicks.
But I equally don't watch Cristian Mungiu's 4 Months, 3 Weeks and 2 Days or Wong Kar-wai's In the Mood for Love regularly, either, and I'd place both of those titles in the highest echelons of 21st century modern classics no questions asked. Same goes for older titles like Yasujirô Ozu's Tokyo Story or Chantal Akerman's Jeanne Dielman, both of which are bona fide masterpieces I'd put up there with the greatest motion picture ever made.
Do not get me wrong. Re-watchability is certainly a factor at play here, and the higher we go up this list the more likely it is the film in question is one I've spent a great deal of time with. Heck, one of the titles listed this week I've sat down and watched nine times in a little over a year. But there's also another I've only taken the time to look at three times in total since its original release back in 2012, and I don't think that diminishes its importance or greatness one single bit.
I think the thing about cinema that I'm not sure everyone always takes the time to grasp is that how a particular story affects us is always, every time out, innately personal. Some films we want to watch again and again and again as if they were on repeat. Others, even though we've only taken the time to look at them once or twice in our lifetimes, they still leave a lasting mark that we mull over and ponder for the remainder of our years.
So does re-watchability matter? Sure it does, and it was a definite factor as far as how I put together the final version of this list. But it was only one factor amongst many, and to my mind also not even close to being the most important one.
Anyhow, here are entries 20 thru 11. I'm positive that there are some surprises here, and I'm undeniably curious to know what all of you out there following this list week to week have thought about what has (and hasn't) made the list so far. Enjoy!
20. Revenge (2017) (D: Coralie Fargeat)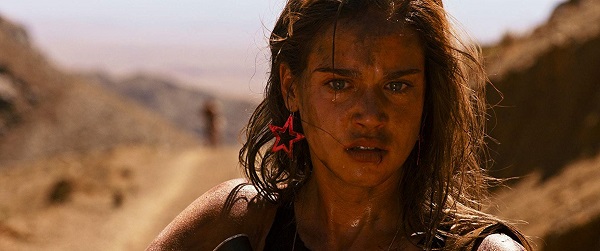 Spinning the male gaze on its head while it also kicks male privilege and systemic misogyny in the ass, Coralie Fargeat's bracingly uncompromising rape-revenge thriller reinvents the genre in ways that are inventively original and explosively entertaining. It's a bloody trek into self-awareness and reinvention, actress Matilda Lutz delivering a fiery performance of self-contained fury that's undeniably one of the decade's best. [Theatrical Review]
19. Frances Ha (2012) (D: Noah Baumbach)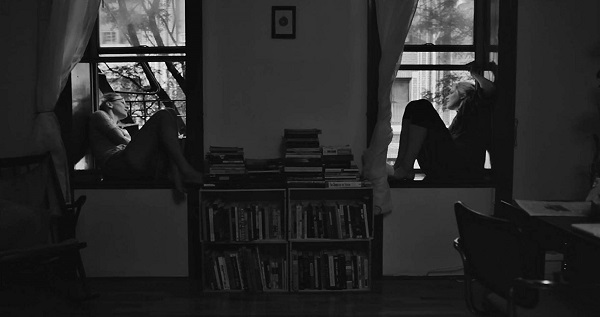 There is something about that moment of young adulthood where realization hits, where that understanding that the dreams and aspirations of youth must be allowed to change and evolve into something unanticipated. Not inherently worse. Not necessarily better. But still different. Still unexpected. And still potentially glorious. That's what Noah Baumbach and his co-writer/star Greta Gerwig explore with their insightfully jubilant Frances Ha, a cinematic dance of joy that understands life's more frustratingly melancholic twists and turns with spellbinding specificity. [Theatrical Review]
18. Inside Llewyn Davis (2013) (D: Joel Coen, Ethan Coen)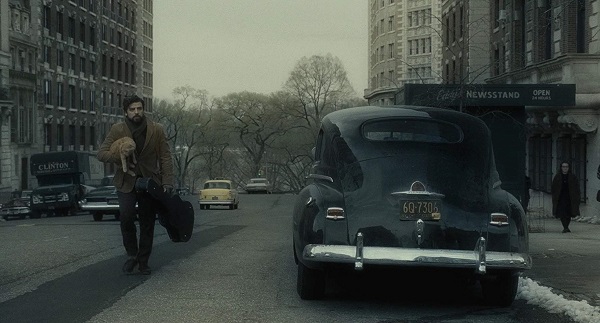 Funny, tragic, euphoric and heartbreaking, Inside Llewyn Davis sings an eccentric song of longing that is undeniably one of a kind. An intimate melodrama masquerading as a quirky road trip hidden underneath the covers a hard-boiled New York character study, this is one of the greatest films in directors Joel and Ethan Coen's justifiably lauded careers. Also, star Oscar Isaac is magnificent, which on its own makes this one of the 2010s' most memorable motion pictures. [Theatrical Review]
17. The Skin I Live In (2011) (D: Pedro Almodóvar)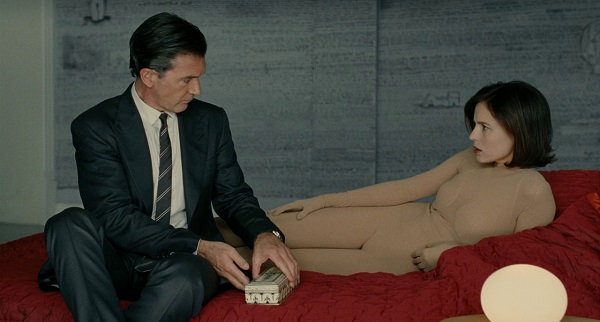 In a career overflowing with provocative, undeniably controversial, some might even say dangerous to the point of bordering on obscene, even the great Pedro Almodóvar outdoes himself with the crazed, gender-fluid insanity of The Skin I Live In. What the filmmaker ultimately creates is a fascinatingly terrifying examination of identity and the terribly personal price of revenge. It's impressive stuff, both Antonio Banderas and especially the luminous Elena Anaya delivering a pair of sharp performances that are breathless in their multifaceted intensity.
16. Before Midnight (2013) (D: Richard Linklater)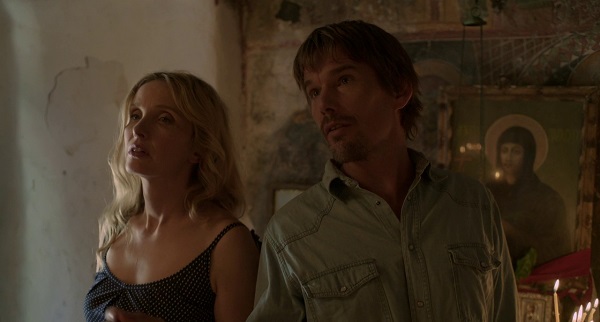 Is Richard Linklater, Ethan Hawke and Julie Delpy's Before series the greatest trilogy in movie history? That question isn't a joke, because after 1995's Before Sunrise, 2004's Before Sunset and now 2013's Before Midnight I'm hard-pressed to think of another one that has been consistently as amazing as this one has proven to be. Each film ages at the same rate as its main characters, and as strong as the love between Jesse and Celine has proven to be, that hasn't stopped life from continuing to throw them emotional curveballs they're forced to try and overcome. [Theatrical Review]
15. Ernest & Célestine (2012) (D: Stéphane Aubier, Vincent Patar, Benjamin Renner)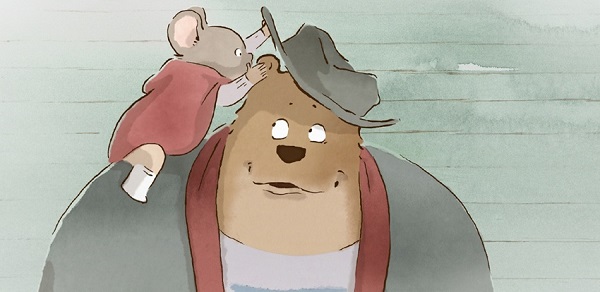 Beautiful. Simply beautiful. That's the first adjective that comes to mind when I think about the gorgeously animated Ernest & Célestine. Based on the Belgian book series by Gabrielle Vincent, the delicate intimacy of this deceptively simple story of a mouse and a bear's unfathomable friendship is five steps beyond extraordinary. [Theatrical Review]
14. The Florida Project (2017) (D: Sean Baker)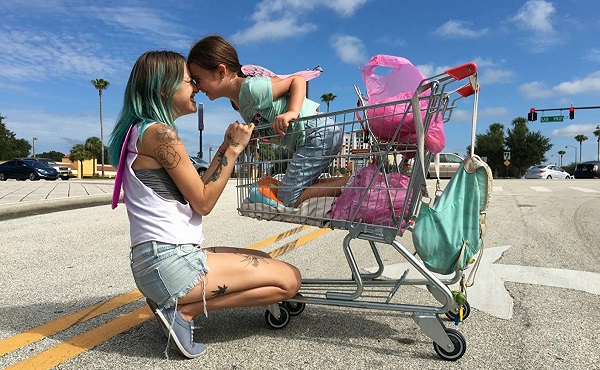 The sundrenched authenticity of Sean Baker's The Florida Project slapped me in the face the first time I sat down to watch the film, it's unvarnished naturalism striking a humanistic chord I couldn't resist. Veteran Willem Dafoe disappears entirely into his role as the remarkably patient hotel manager of the Magic Castle, a freshly purple-painted motel just down the road from Disney World and home to a variety of individuals and families hit hard by the 2008 economic downturn. Even better is newcomer Bria Vinaite and pint-sized child actor Brooklynn Prince, the duo crafting a mesmerizing mother-daughter relationship that left me speechless. [Theatrical Review]
13. Amour (2012) (D: Michael Haneke)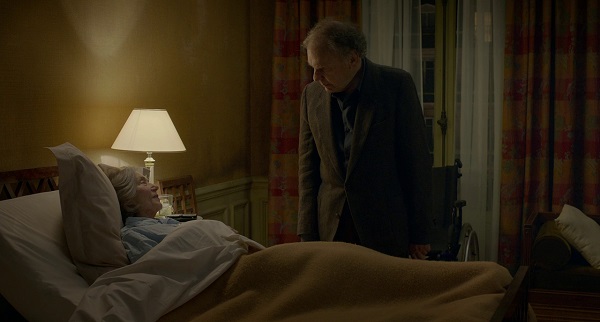 At first glance it's almost difficult to believe Amour is a drama sprung from the mind of German impresario Michael Haneke. It's an octogenarian love story, legendary actors Jean-Louis Trintignant and Emmanuelle Riva inhabiting the primary central roles. But soon reality sets in, and it's clear the iconoclastic filmmaker has as much to say here as he did in any of his previous classics like The White Ribbon, Funny Games or The Piano Teacher. In his hands this deceptively simple love story becomes something so unflinchingly personal I felt like at a certain point I was watching it between clenched fists. A shattering experience that has only grown more unforgettable over time.
12. Mad Max: Fury Road (2015) (D: George Miller)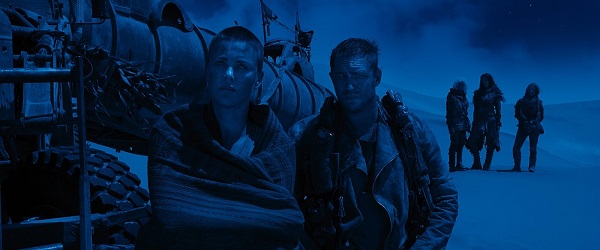 Aussie auteur George Miller didn't invent the action movie. It only feels like he did. The fourth film in a series originally begun on a shoestring budget in 1979 and which made an international superstar out of its lead Mel Gibson over the course of its first three apocalyptic entries, this long-in-coming 2015 spectacle proved to be well worth the wait. With Tom Hardy taking over as the title character and Charlize Theron grabbing the wheel of fate to deliver one of the most memorable performances of her career, this practical stunt-filled high-octane extravaganza is a visually kinetic marvel I still can't believe exists. [Theatrical Review]
11. The Innocents (2016) (D: Anne Fontaine)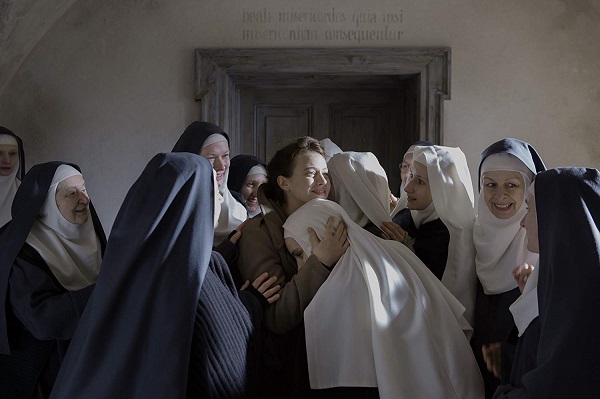 Not to be confused with the 1961 Deborah Kerr horror classic of the same name, Anne Fontaine's The Innocents is a post-WWII heartbreaker that sent me out of the theatre floored by what it was I just had the opportunity to witness. Based on a real-life incident involving Polish nuns, a French doctor (superbly portrayed by actress Lou de Laâge), the carnage left behind after the Germans fled and mounting horror as the Russians took control of the country, this haunting drama shook me right to my very core. This film is an underseen masterpiece I can only hope viewers will continue to discover over the coming years. [Theatrical Review]