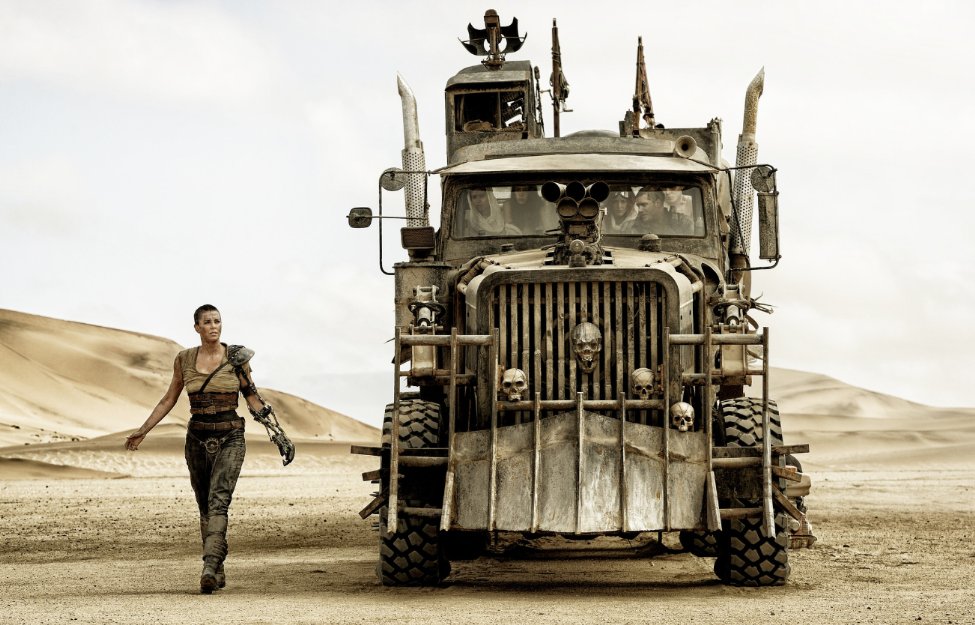 The Second Semi-Annual Moviefreak "Sara Awards"
As we're now well into Oscar season, the following are my picks for the absolute pest performances, screenplays and what-not for 2015. Many of these individuals and films will certainly get singled out for Academy Award consideration; quite a few of them sadly will not. To my mind, however, all are worthy of recognition, and push come to shove were arguably my favorites in their individual categories.
I did this once before, back in 2013. Even called them the "Sara Awards." I guess we'll stick with that for the time being. Heck, maybe if I start doing this more often, Moviefreak might actually spring for an actual plaque or trophy or something. I'm guessing no on that but, either way, if I were an Oscar voter, this is likely how my ballot would look in a number of major categories.
BEST ACTOR

1. Géza Röhrig – Son of Saul
2. Michael Fassbender – Steve Jobs
3. Michael B. Jordan – Creed
4. Ian McKellan – Mr. Holmes
5. Eddie Redmayne – The Danish Girl
BEST ACTRESS

1. Nina Hoss – Phoenix
2. Alicia Vikander – The Danish Girl
3. Saoirse Ronan – Brooklyn
4. Charlize Theron – Mad Max: Fury Road
5. Rooney Mara – Carol
BEST DIRECTOR

1. George Miller – Mad Max: Fury Road
2. Todd Haynes – Carol
3. Denis Villeneuve – Sicario
4. Olivier Assayas – Clouds of Sils Maria
5. Sebastian Schipper – Victoria
BEST SUPPORTING ACTOR

1. Benicio del Toro – Sicario
2. Jason Mitchell – Straight Outta Compton
3. Richard Jenkins – Bone Tomahawk
4. Liev Schreiber – Pawn Sacrifice
5. Walton Goggins – The Hateful Eight
BEST SUPPORTING ACTRESS

1. Kristin Stewart – Clouds of Sils Maria
2. Mya Taylor – Tangerine
3. Alicia Vikander – Ex Machina
4. Malin Akerman – The Final Girls
5. Kate Winslet – Steve Jobs
BEST ORIGINAL SCREENPLAY

1. Spotlight – Josh Singer, Tom McCarthy
2. The Gift – Joel Edgerton
3. Inside Out – Pete Docter, Ronnie Del Carmen (Original Story); Pete Docter, Meg LeFauve, Josh Cooley (Screenplay)
4. Tangerine – Sean Baker, Chris Bergoch
5. It Follows – David Robert Mitchell
BEST ADAPTED SCREENPLAY

1. Carol – Phyllis Nagy
2. Steve Jobs – Aaron Sorkin
3. The Martian – Drew Goddard
4. Far From the Madding Crowd – David Nicholls
5. Cinderella – Chris Weitz
BEST CINEMATOGRAPHY

1. Sicario – Roger Deakins
2. The Hateful Eight – Robert Richardson
3. Mad Max: Fury Road – John Seale
4. The Revenant – Emmanuel Lubezki
5. It Follows – Mike Gioulakis
BEST PRODUCTION DESIGN

1. Crimson Peak – Thomas E. Sanders
2. Carol – Judy Becker
3. Mad Max: Fury Road – Colin Gibson
4. Cinderella – Dante Ferretti
5. The Hateful Eight – Yohei Taneda
BEST EDITING

1. Mad Max: Fury Road – Margaret Sixel
2. Sicario – Joe Walker
3. Creed – Claudia Castello, Michael P. Shawver
4. Star Wars: The Force Awakens – Maryann Brandon, Mary Jo Markey
5. The Man from U.N.C.L.E. – James Herbert
BEST COSTUME DESIGN

1. Mad Max: Fury Road – Jenny Beavan
2. Cinderella – Sandy Powell
3. Carol – Sandy Powell
4. Crimson Peak – Kate Hawley
5. The Man from U.N.C.L.E. – Joanna Johnston
BEST MAKEUP

1. The Revenant
2. Mad Max: Fury Road
3. Crimson Peak
BEST VISUAL EFFECTS

1. Star Wars: The Force Awakens
2. Mad Max: Fury Road
3. Chappie
4. Jurassic World
5. Jupiter Ascending
BEST ORIGINAL SCORE

1. Mad Max: Fury Road – Tom Holkenborg
2. Carol – Carter Burwell
3. The Man from U.N.C.L.E. – Daniel Pemberton
4. The Hateful Eight – Ennio Morricone
5. Sicario – Jóhann Jóhannsson
BEST ORIGINAL SONG

1. "Til It Happens To You" from The Hunting Ground
2. "Cold One" from Ricki and the Flash
3. "Waiting For My Moment" from Creed
4. "Love Me Like You Do" from Fifty Shades of Grey
5. "Hey Baby Doll" from Danny Collins