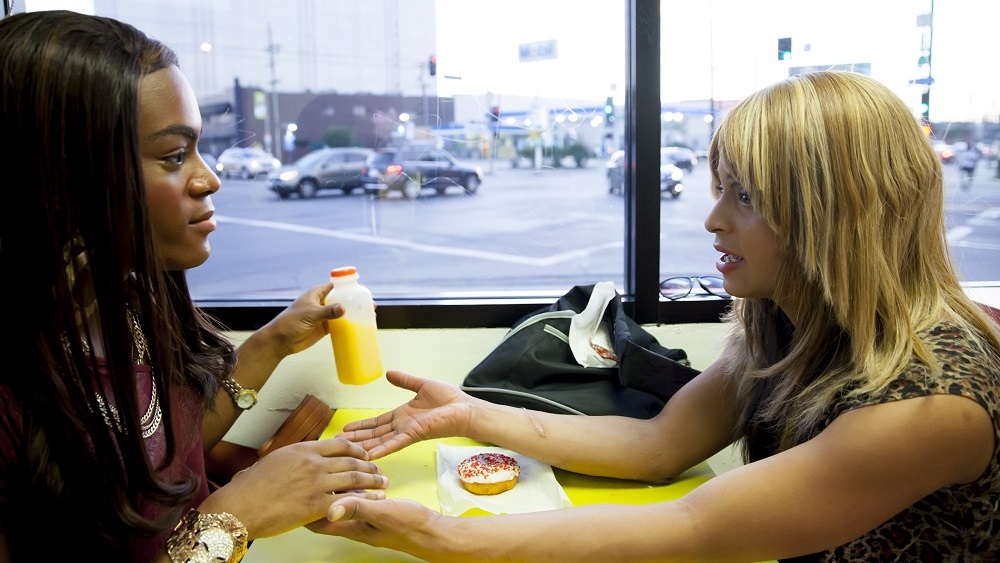 More to Love, Plenty to Enjoy, Lots to Think About
There were plenty of excellent films released to theatres during 2015, not just the ones listed on the previous page. The following twenty titles, listed in alphabetic order, are motion pictures I considered for my top ten list, each just missing for a variety of reasons that aren't particularly worth saying too much more about. Many of these I reviewed and thus present random excerpts from those write-ups accordingly, but I handful I did not, and as such I'm going to take just a little bit of extra time to put into words exactly why I think each is certifiably incredible. 
Brooklyn – "Delivering what could be misconstrued as nothing more than a fluffy romantic comedy with dramatic undertones, sneakily and subtly the movie is actually about so much more. This is the saga of a youngster becoming her own, confident women ready to take on the world at large, learning who she is now and who she was then aren't as far apart as those wanting to keep Eilis standing still would like her to believe."
Creed – "Adonis and Rocky make one of the year's best cinematic pairings, their transition from strangers to acquaintances to partners to friends to something so much more absolutely exquisite. The final scenes atop some familiar Philadelphia Museum of Art steps are the ideal coda to a new underdog story that by all rights shouldn't be this magnificent, Coogler's Creed a thunderous success that doesn't just fly, it positively soars." 
The Diary of a Teenage Girl – Based on the novel by Phoebe Gloeckner, one watches writer/director Marielle Heller's sensational debut with wide-open eyes, a lump in the throat and electricity running up and down the spine. Uncomfortable, to be certain, this is still a smart, seductive and enchantingly funny coming-of-age drama filled with moments of bracing honesty and delectable familial insights. Featuring career-best work from Kristen Wiig, the film also marks the arrival of a major talent in young Bel Powley, the talented newcomer delivering a performance of astonishing charm, depth and power that had me practically spellbound.
The Gift – "By the time it reaches its knockout of a conclusion, the film burrows its way into the gut to the point digging it out after the screen fades to black and the curtain closes is nigh impossible…This film isn't just great, it's close to perfect, making The Gift a beautifully disquieting present that should be opened at one's earliest convenience."
Grandma – "As sudden and potentially disastrous as events depicted within the film might be, Elle remains true to who she is and what it is she believes in. She loves her daughter and granddaughter with passionate ferocity, leaping to their aid no matter what might be happening inside her own personal stratosphere. Grandma is a brief snapshot into the life of this opinionated, idiosyncratic woman, nothing more, and in the end that's exactly as it should be."
Jimmy's Hall – Working from the play by Donal O'Kelly and utilizing a screenplay from frequent collaborator Paul Laverty, veteran director Ken Loach's Jimmy's Hall is a quietly devastating Depression era character study that grows in power and majesty as it moves forward to its inevitable, some might even say bleak, conclusion. Yet there is an aura of hope and compassion that permeates things that's impossible to dismiss, and as sad as the hero's journey might appear to be the mark he leaves behind ends up being one that changes his small Irish community forever for the better.
Love & Mercy – Paul Dano, John Cusack and Elizabeth Banks deliver the performances of their respective careers, the first two playing iconic Beach Boys impresario Brian Wilson at two exceedingly important points in the legendary songwriter and musician's life. Director Bill Pohland's shifts back and forth in time with stunning ease, mixing past and present together in ways that continually amaze yet also serve the intimate human story lurking at the center of the narrative. A triumph for all involved, a special mention must also be given to veteran composer Atticus Ross, the way he reworks and utilizes Wilson's music simple extraordinary.
The Man from U.N.C.L.E. – "The Man from U.N.C.L.E. won me over…there's so much to adore it's almost hard to speak of it all in one brief review. For Ritchie, this is a career highpoint ranking up with his rollicking British comedy-crime noirs that initially put him on the map, and with this foray into Cold War spy-craft I can only hope he and his talented troupe get the opportunity to return to it again at some point in the very near future.
Phoenix – "Playing with false identities, constantly keeping things anchored on Nelly and all that she is thinking and feeling, the movie builds with pinpoint precision as it moves towards its destination. Never what I thought it would be, the film plays on convention and expectation, flipping the script and dropping the mic, going out with a bang that echoes with nothing less than greatness."
Queen of Earth – "Acclaimed indie director Alex Ross Perry's latest Queen of Earth is the idiosyncratic auteur's best film yet…A complex, cripplingly emotional saga of fraying friendship, devastating depression and unendurable psychosomatic trauma, this drama travels to interior corners of the human condition difficult to look at yet equally impossible to turn away from."
Room – "Seen almost entirely through the eyes of the bright-eyed 5-year-old, the childlike way in which Donoghue and Abrahamson manage to navigate through so many hard-edged, complicatedly adult situations and emotions is astonishing. Yet, the pair do this without talking down to the audience, no belittling, no assuming they can't think for themselves and that they'll be unable to figure out all the components of this tale without too much in the way of unnecessary embellishments on their part."
Spotlight – "McCarthy makes this investigation personal, universal, its intimate vivisection of this complex, destructively abhorrent tale impossible to turn away from. But the real glory is how the filmmaker shapes things into a chronicle of inspiration and hope, Spotlight giving center stage to unsung warriors for truth who understood telling the story right, without embellishment, without melodramatic editorial excess, was the greatest victory of them all."
Star Wars: The Force Awakens – "Abrams, Kasdan and Arndt haven't designed a story filled with surprises (most of them are pretty easy to figure out) so much as they've engineered one that the realization of what is about to transpire hits the viewer like an out-of-control Tie Fighter. What is learned, who is who and what is what, all of it matters, not just so much in regards to the greater picture as far as the new trilogy is concerned but also as it pertains to the narrative here."
Steve Jobs – "Resembling more a Broadway play as if it were written by David Mamet and Paddy Chayefsky working in tandem, presented like one of Louis Malle's astonishing Andre Gregory collaborations, director Danny Boyle and screenwriter Aaron Sorkin have crafted a one-of-a-kind cinematic sensation worthy of a standing ovation. This is a film driven by the rat-a-tat-tat nature of its dialogue, each verbal twist and turn a thrilling mystery as to what is going to be said next and who is going to be lucky enough to get in the last word."
Straight Outta Compton – "Even with so many of the actual participants on board as producers, flaws, mistakes, human failings and errors in judgment are as key to the proceedings as introspective lyrics and great music. These are young men thrust into the middle of a spotlight they are in most respects ill-prepared to stand in the middle of, taken advantage of by those they surround themselves with more often than not, unable to realize it until it's much, much too late."
Tangerine – "Baker's film is so confident, so honest, so gosh darn friendly, of all things, that the tatty seediness of the underlying facets of the subject matter are never as off-putting or as uncomfortable as they potentially could have been. He never belittles his two heroines, never pokes fun at their respective situations. Instead, he celebrates their fearlessness while recognizing with gut-wrenching honesty the lengths they feel as if they must go to in order to be true to themselves and what it is they want out of life."
Testament of Youth – Testament of Youth, based on Vera Brittain's best-selling autobiography, is not the movie I expected it to be. What starts out as a rather traditional love story revolving around British involvement in WWI a headstrong young woman romancing a dashing soldier, almost on a dime transitions to become something so much more than that. Intricate, layered, brutally emotional and refusing to play it safe, director James Kent's presents Vera's journey free of artifice and without extra embellishments, thus allowing it to become of the great stories of survival, resilience and sacrifice the screen has seen in ages. Alicia Vikander, who had a 2015 to remember, is simply stunning as the determined heroine, delivering arguably her greatest performance of the entire year.
Victoria – "The movie is a trick, of that there is no doubt, Schipper's storytelling precision coupled with cinematographer Sturla Brandth Grøvlen's detailed handheld camerawork beyond impressive. But if it were only this trick, only a visual device utilized to get curious cinemagoers inside the theatre, then the movie would be good, maybe a bit better than that, but not extraordinary, and that is exactly what Victoria is."
We Are Still Here – "We Are Still Here is terrifically unsettling, moving at a brisk clip building to a suitably blood-soaked conclusion filled with uncomforting delights. Writer/director Ted Geoghegan, working from a concept conceived by Richard Griffin, has delivered a sensational horror treat, this B-grade shocker building tension slowly but surely before unleashing a smorgasbord of mayhem and violence that's phenomenal."
When Marnie Was There – "I am captivated by the way Anna interacts with those she knows are flesh and blood while at the same time understanding without reservation something surreal and inhuman is happening between her and Marnie. The internal complexities that help manufacture a sense of self, assist in making us who we are and set us on the path to adulthood, all of that is here, the connection to our family histories sometimes key in figuring out which steps are the best ones to take."
Another Sixteen (because I can)
Bridge of Spies, Crimson Peak, Ex Machina, Far from the Madding Crowd, Gemma Bovery, Goodnight Mommy, Macbeth, McFarland, U.S.A., Mr. Holmes, Mustang, Ricki and the Flash, Shaun the Sheep Movie, Sisters, Spy, The Walk, Wildlike 
Worthy of a Look
99 Homes, The Age of Adaline, Anamolisa, Ant-Man, Backcountry, Beasts of No Nation, The Big Short, Black Sea, Carl(a), The Connection, The Danish Girl, Danny Collins, Dope, The End of the Tour, The Final Girls, A Girl Like Her, The Good Dinosaur, Good Kill, The Hallow, The Harvest, The Hunger Games: Mockingjay – Part II, I Smile Back, Joy, Jurassic World, Krampus, Learning to Drive, Magic Mike XXL, The Martian, Match, Me and Earl and the Dying Girl, Mission: Impossible – Rogue Nation, Mistress America, The Overnight, Pawn Sacrifice, The Peanuts Movie, Predestination, Results, The Revenant, The Salvation, Slow West, Suffragette, Time Out of Mind, Trainwreck, Trumbo, What We Do in the Shadows, While We're Young, Wyrmwood: Road of the Dead
Didn't See It; Wish I Had
'71, The 100-Year Old Man Who Climbed Out the Window and Disappeared, Ballet 422, The Assassin, Boy Meets Girl, Breathe, Chi-Raq, Cooties, The Duke of Burgundy, Girlhood, Heaven Knows What, I'll See You In My Dreams, The Keeping Room, The Last Five Years, James White, Listen to Me Marlon, Lost River, Maggie, Mala Mala, Man from Reno, Manglehorn, The Night Before, People Places Things, A Pigeon Sat on a Branch Reflecting on Existence, The Riot Club, The Salt of the Earth, Seymour: An Introduction, The Stanford Prison Experiment, Unexpected, Welcome to New York
– Portions of this feature reprinted courtesy of the SGN in Seattle