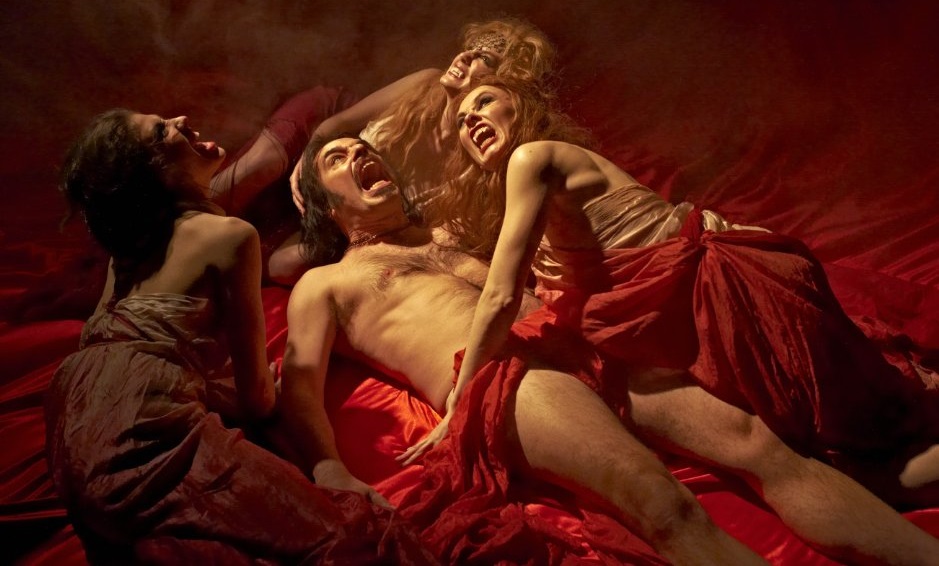 The Top 100 Movies of 2015
For the past couple of years I've been tracking everything I watch for the first time over at Letterboxd. This year that number came to 410 films that I'd never seen before, and of that number 241 were features that were released to domestic theatres at some point during 2015. Keeping track of all this is can be rather interesting, to say the least, and as such I tend to monitor both my favorites as well as the movies that rubbed me the wrong way, sliding things up and down each list as the months go by.
What's the point of all this? The point is that it allows me to compile a full Top 100 list, all ranked in something a semblance of an order of preference and all of which I think I worthy of taking a look at. Please note, I've thrown the 2014 films released domestically in 2015 back onto this list. It's the year I saw them in, after all, so to my way of thinking they deserve to be here. Also, if you'd care to follow my antics over at Letterboxd, just click here and make sure to say hello. I'm always up for making a new friend or two.
So, without further ado…
1. Clouds of Sils Maria
2. Mad Max: Fury Road
3. Sicario
4. It Follows
5. Carol

6. Inside Out
7. Son of Saul
8. Cinderella
9. 45 Years
10. Bone Tomahawk

11. Phoenix
12. Spotlight
13. Creed
14. Tangerine
15. Victoria

16. Testament of Youth
17. Steve Jobs
18. Timbuktu
19. When Marnie Was There
20. The Gift

21. Star Wars: The Force Awakens
22. Love & Mercy
23. Room
24. The Diary of a Teenage Girl
25. Jimmy's Hall

26. Queen of Earth
27. The Man from U.N.C.L.E.
28. Best of Enemies
29. Straight Outta Compton
30. Brooklyn

31. Grandma
32. We Are Still Here
33. Mustang
34. Tangerines
35. Ex Machina

36. Macbeth
37. The Look of Silence
38. Bridge of Spies
39. Cartel Land
40. Mr. Holmes

41. Far from the Madding Crowd
42. The Hunting Ground
43. I Am Big Bird: The Caroll Spinney Story
44. Gemma Bovery
45. Shaun the Sheep Movie

46. McFarland, USA
47. White God
48. Goodnight Mommy
49. Ricki and the Flash
50. Sisters

51. Wildlike
52. Spy
53. Crimson Peak
54. The Walk
55. The Peanuts Movie

56. The End of the Tour
57. Beasts of No Nation
58. Merchants of Doubt
59. The Danish Girl
60. 99 Homes

61. Joy
62. Trainwreck
63. Magic Mike XXL
64. Dope
65. The Revenant

66. I Smile Back
67. The Big Short
68. Me and Earl and the Dying Girl
69. Dior and I
70. The Martian

71. Backcountry
72. Slow West
73. Suffragette
74. What We Do in the Shadows
75. The Salvation

76. A Girl Like Her
77. Jurassic World
78. Good Kill
79. The Hallow
80. Krampus

81. The Final Girls
82. Ant-Man
83. The Age of Adaline
84. Predestination
85. Miss You Already
86. Mission: Impossible – Rogue Nation
87. Match
88. While We're Young
89. Black Sea
90. Sleeping with Other People
91. Mistress America
92. Results
93. Pawn Sacrifice
94. The Hunger Games: Mockingjay – Part II
95. Anomalisa
96. Carl(a)
97. The Overnight
98. The Connection
99. The Good Dinosaur
100. Wyrmwood: Road of the Dead