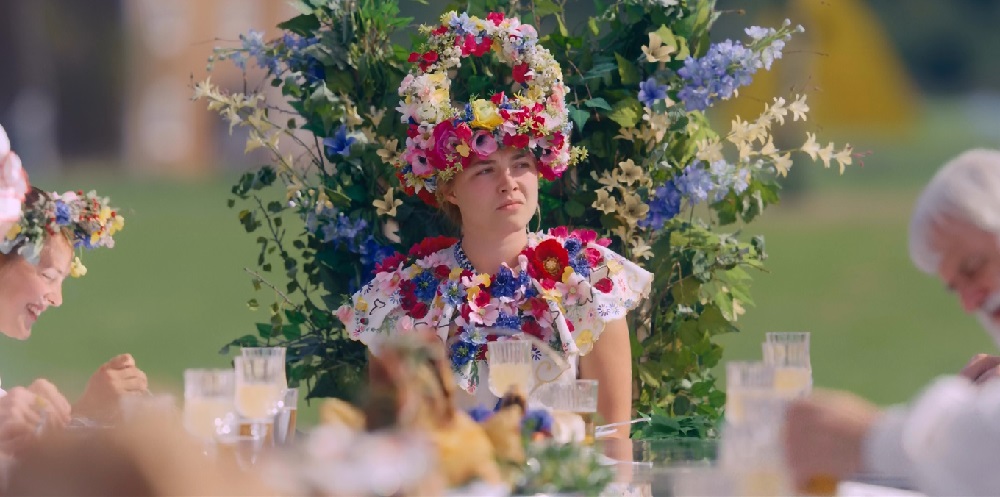 Biggest Disappointments
A few years back I decided to stop doing a "Worst of the Year" list. I just didn't feel like ragging on a bunch of poorly made films that didn't need any additional derision thrown their way. But I do think it's okay to point out the handful of motion pictures I found varying degrees of disappointing. This doesn't mean they were bad, per se, and some might even be worthy of a look. But for whatever reason none of these six sat well with me, and thinking back on each title makes me a wee bit sad.
Without further ado, and in alphabetic order, here were the films I was most disappointed by in 2019:
Gemini Man (D: Ang Lee)
I was excited about Ang Lee's Gemini Man when I first heard about it. A high-concept '90s throwback, the film features Will Smith as a highly trained assassin forced into a potential battle to the death with his twenty-something doppelgänger cloned from his own DNA. Utilizing state-of-the-art motion capture technology on paper this all sounded like a pretty fun time at the movies, and pardon me if I was excited to give it a look.
If only what sounded great on paper ended up being what I ended up seeing at the theatre. While Lee remains a great director, and while Smith delivers an intense, emotionally-grounded performance I was understandably impressed with, this is a case where the director's fondness for new technology overwhelmed all attempts at storytelling coherence. While individual moments can be stunning, on the whole this is a shockingly underwhelming, often difficult to watch chore to try and sit through.
Hellboy (D: Neil Marshall)
This sounded like something of a slam dunk. If anyone was going to take over the property from Guillermo del Toro, turning things over to The Descent and Dog Soldiers filmmaker Neil Marshall wasn't the worst idea in the world. But after reported squabbles between the celebrated genre director and the film's producers over how much CGI should be used, casting and even the cinematographer, it was clear things on the production weren't going all that smoothly.
While this Hellboy is far from the total disaster some tried to make it out to be, it's undeniably too unfocused, scattershot and incoherently pieced together for this to be considered anything akin to a success. Pity, because the Baba Yaga sequence around the middle of the picture is absolute aces, and one feels while watching it's the only section where Marhsall was in complete control and I can't help but wonder what might have been.
Marriage Story (D: Noah Baumbach)
Let me be clear: Noah Baumbach's Marriage Story is a good movie. Both Adam Driver and Scarlett Johansson give superlative performances worthy of virtually all of the praise that's been thrown their direction. It's the filmmaker's script I have problems with. While I get he's examining the dissolution of a marriage with this tale, and while it's obvious this story is personal to him (for better and for worse), I still needed to feel like the characters Driver and Johansson are portraying would have gotten together in the first place. For my money, I'd much rather watch Baumbach's past successes The Meyerowitz Stories, Frances Ha, The Squid and the Whale or even Margot at the Wedding before I take a look at this one again.
Midsommar (D: Ari Aster)
I loved Ari Aster's Hereditary. I was ready to love his follow-up Midsommar. But this The Wicker Man update left me frustrated and unengaged. Worse, it never scared me or got under my skin in a way that had a lasting impact. I found it to be needlessly convoluted and even moderately pretentious. I didn't think Aster earned his ending. More, I saw it coming from a mile away. I do agree with the majority that Florence Pugh is indeed outstanding, and I also find Jack Reynor's misogynistic supercilious selfish smarm to be suitably disgusting, but the movie still left me cold.
Once Upon a Time…in Hollywood (D: Quentin Tarantino)
Features an outstanding ensemble cast. An Oscar frontrunner. One of 2019's most critically acclaimed films. A box office smash. All of these statements are true. None of them mean I enjoyed watching the film myself. While I appreciated a lot of what Quentin Tarantino was doing with this affectionate look at Hollywood circa 1969, I can't say I was fond of his movie as a whole. I never felt any personal emotional involvement in what was taking place. Worse, Sharon Tate excluded (portrayed by a luminous Margot Robbie) the casual disdain I felt the director was showing every one of his female characters rubbed me the wrong way. I did not feel Tarantino earned the historical revisionism of his climax, the morbidly grotesque violence mingling with a surreal misogyny that critically muted whatever thematic points Tarantino was trying to make as far as I was concerned.
Star Wars: The Rise of Skywalker (D: J.J. Abrams)
No motion picture has made me more heartbroken in all of 2019 than this one did. Watching George Lucas' Star Wars with my family was a seminal moment in my life. I can't imagine I'd ever become so passionate about cinema as an artform had I not sat in a theatre and watched it with them that first time over four decades ago. Throughout all the highs and lows of the series each subsequent film still inspired my imagination while also helping me find the courage to live my life without apologies.
All of which makes my disappointment in what J.J. Abrams and his co-screenwriter Chris Terrio did with this supposed final chapter of the Skywalker portion of the saga all the more palpable. The movie feels like a slap in the face, a lazy repudiation of everything of all that came before. It all came across as a series of badly plotted video game cut-scenes instead of an intensely focused character-driven conclusion to 42 years of storytelling, and while I'm perfectly happy for those who enjoyed this ninth chapter in the story and found plenty about what Abrams did to enjoy, sorry to say all I wanted to do after watching this one was sit down and cry.
DISHONORABLE MENTIONS
6 Underground (D: Michael Bay), An Acceptable Loss (D: Joe Chappelle), The Aftermath (D: James Kent), Cats (D: Tom Hooper), Child's Play (D: Lars Klevberg), Climax (D: Gaspar Noé), Countdown (D: Justin Dec), The Curse of La Llorona (D: Michael Chaves), The Hustle (D: Chris Addison), Dark Phoenix (D: Simon Kinberg), Joker (D: Todd Phillips), The Intruder (D: Deon Taylor), The Lion King (D: Jon Favreau), Little (D: Tina Gordon Chism), Men in Black: International (D: F. Gary Gray), Midway (D: Roland Emmerich), Ode to Joy (D: Jason Winer), Pet Sematary (D: Kevin Kölsch, Dennis Widmyer), Playing with Fire (D: Andy Fickman), Point Blank (D: Joe Lynch), Shaft (D: Tim Story), The Sun Is Also A Star (D: Ry Russo-Young), Trick (D: Patrick Lussier), The Upside (D: Neil Burger), What Men Want (D: Adam Shankman), Yesterday (D: Danny Boyle)