2019 Recap

A Great Year of Cinema Comes to a Close
Another year gone. Another top ten list to write. In all fairness, 2019 has turned out to be a rather stupendous year for film. Coming up with a ten top was almost impossible, and the fact I left off a whole bushel of favorites like 1917, Dolemite Is My Name, Sunset, Us and The Wind is driving me batty.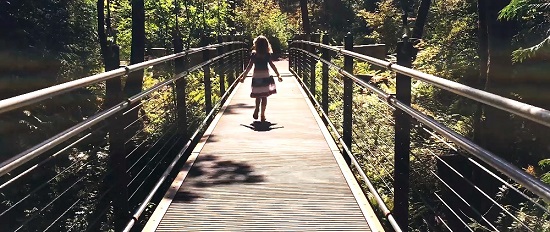 But there was a lot to love about this past year at the movies. Between Parasite, Knives Out, Ready or Not, Hustlers and Satanic Panic (just to name a few titles) wealth inequality and racial bias became a hot topic that a whole bevy of talented filmmakers took the time to creatively explore. Films like Booksmart, Pain and Glory, Portrait of a Lady on Fire and The Most Dangerous Year looked at a whole swatch of LGBTQ issues with intelligently complex specificity, while others like The Nightingale, Just Mercy, The Farewell, The Last Black Man in San Francisco, Queen & Slim, Blinded by the Light and Harriet offered up tales of race, gender, community and family that spoke volumes about the here and now even when they happened to be set almost 200 years in the past.
Marvel brought their first decade's worth of super-heroic adventures to conclusion with the massively popular Avengers: Endgame, while Lucasfilm attempted to do the same by ushering in the ninth (and supposedly final) chapter in the 42-year saga of Luke Skywalker with the far less positively received Star Wars: The Rise of Skywalker. Jordan Peele proved Get Out was far from a fluke with his provocative and unsettling thriller Us, star Lupita Nyong'o giving one of the year's most critically acclaimed performances in the year's top-grossing original property (i.e. one not based on any pre-existing intellectual property or I.P.). Greta Gerwig did the same, but instead of following-up Lady Bird with another drama of similar ilk, the talented writer/director instead chose to craft an audacious, experimentally ambitious adaptation of Louisa May Alcott's Little Women, making the material vital and timely in ways I can't say I anticipated.
In regards to box office, after their purchase of 20th Century Fox and including their current ownership of Marvel, Lucasfilm and Pixar, Disney was responsible for over 80% of 2019's top box office hits. Of those, three (The Lion King, Aladdin and Dumbo) were remakes of some of the studio's most enduring animated classics. Other titles in this mix for Disney were sequel Maleficent: Mistress of Evil, 20th Century Fox imports Alita: Battle Angel and Ford v Ferrari, Pixar's Toy Story 4 and Marvel's Captain Marvel, all of which signals a theatrical dominance for the studio likely to have unknown repercussions that will reverberate throughout Hollywood for some time to come.
As far as the two streaming giants were concerned, this was a big year for Netflix, the studio scoring four of the most critically acclaimed films of 2019 with Martin Scorsese's The Irishman, Craig Brewer's Dolemite Is My Name, Fernando Mereilles' The Two Popes and Noah Baumbach's Marriage Story, each expected to be major players when the Academy Award nominations are announced on January 13. Amazon Studios wasn't nearly as lucky, wonderful films as divergent as Brittany Runs a Marathon, Late Night, The Aeronauts, The Report and Honey Boy failing to make the type of impression on audiences that could have potentially led to significant Oscar recognition.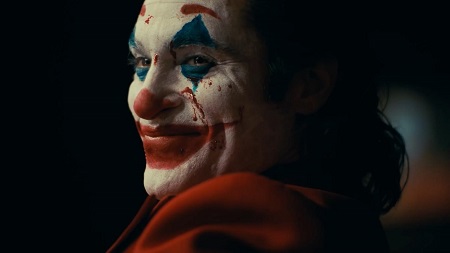 There were the random failures like Tom Hooper's grotesquely strange adaptation of Andrew Lloyd Webber's Cats, while the current incarnation of the X-Men series came to an unfortunately sudden conclusion with the DOA release of June's Dark Phoenix. At the same time Warner Bros took a major leap of creative faith with two wildly disparate DC comics properties and ended up scoring major hits with both of them, Shazam! (which I hugely enjoyed) and Joker (which I admittedly loathed), the latter becoming the first R-rated motion picture to score over a billion dollars in worldwide ticket sales. This is all only the tip of the iceberg, however, as trying to put an entire year of cinema into perspective in one short recap is almost impossible. Anyhow, on the following pages you'll find my picks for the top ten films of 2019 followed by 25 additional titles I feel should be listed in the upper echelon of motion pictures released to domestic theatres over the past 12 months. Some are big. A lot of them are small. All, in my opinion, are worthy of a look. Here's hoping those reading this article will take the time to do just that.
– Portions of this feature reprinted courtesy of the SGN in Seattle